Zippedy-DOOHDAS
Client News
21st February 2018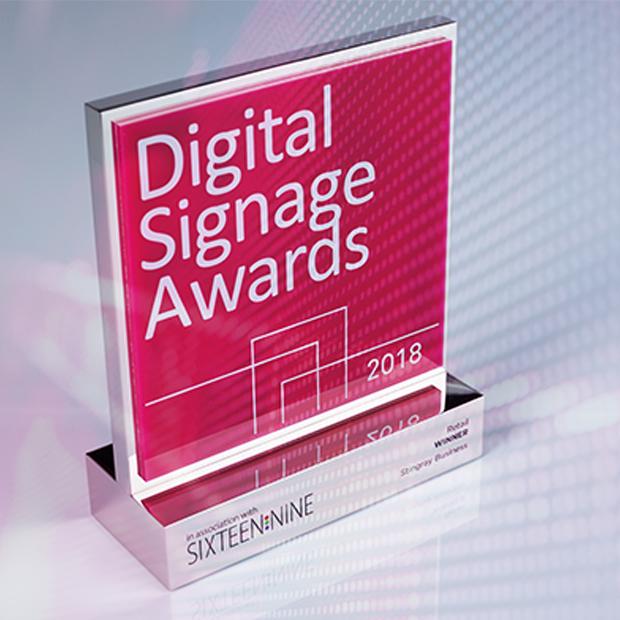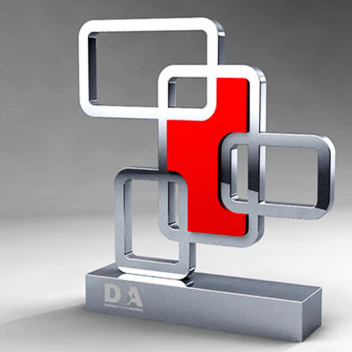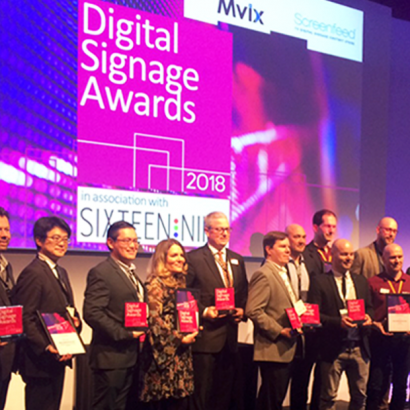 The trophies for the Digital Signage Awards started life as a multi-shaped interlinking of metal that endeavoured to capture all the screen shapes that can be found in the burgeoning world of digital signage …
… and ended up as a beautifully elegant, highly colourful square of polished metal and magenta acrylic. And all those concerns about capturing the different shapes? Well, they became a translation into line illustration, running across the bottom of the square of magenta. A strikingly simple execution, replacing the foil blocked certificates that had been sent to winners since 2009.
Then it was about heft and feel in the hand.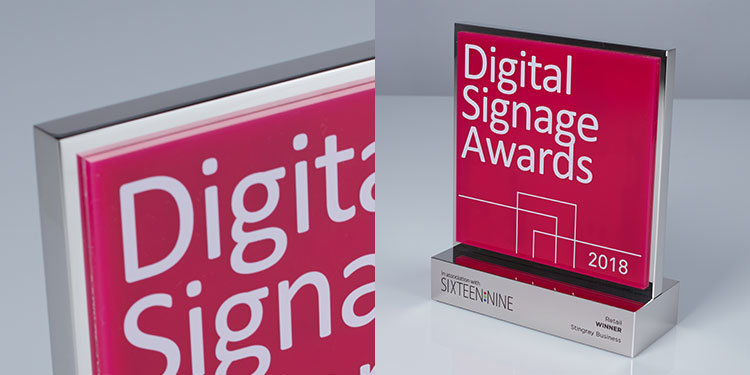 A trophy has to feel right in the hand. It has to weigh just enough to feel substantial, but not so heavy that it cracks the stage surface when dropped. That's the heft. And the feel: well, it has to give off a sense of the bespoke, an acknowledgement that the makers know their business, evoke feelings of pride in achievement and endow the holder with the power of winning ownership. And that's where Special EFX come into the picture. They know about cutting and water-jetting for economy, about finishing and feel, about the materials used and the reduction of materials wasted. They know Awards trophies inside and out, upside and down, around and about, polished and unpolished, melded and mixed and moulded and metalled. If anyone could make a beautifully elegant, highly colourful square of polished metal and perfectly finished magenta acrylic, then it is Special EFX. Zippidy-DOOHDAS … job done.
The winners loved the resulting trophy. They came from all over the world to Amsterdam in the hope of winning a Digital Signage Award. And now more pieces of the EFX magic can be found around the globe in the hands of the 2018 Winners. They felt them and hefted them and drew immense satisfaction from winning.
Story written by Matthew Davies of Stratford Projects