"Youthful" Ronaldo Wins Goal 50 – Again
Client News
28th November 2016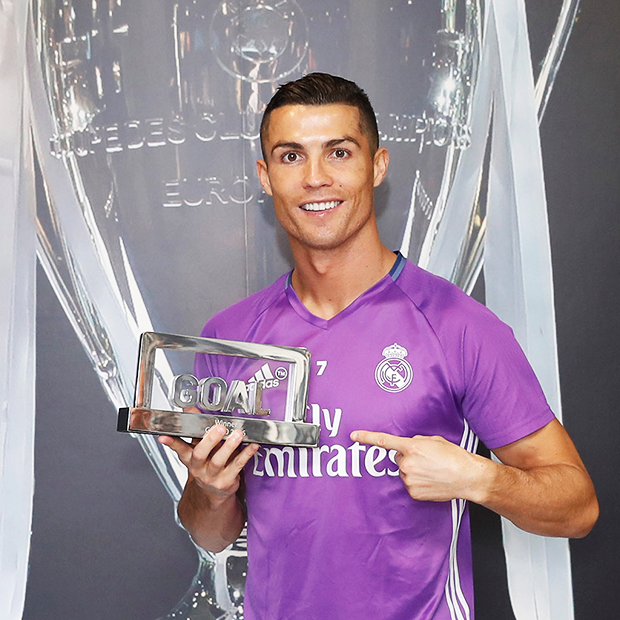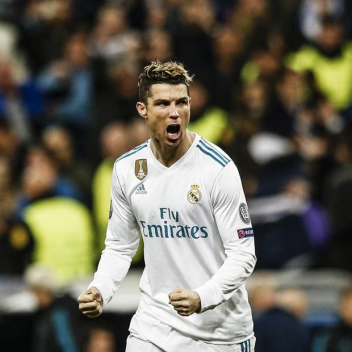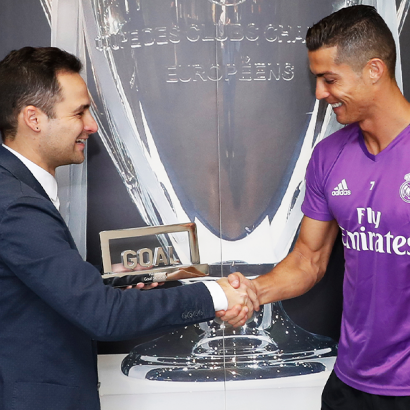 Aged 31, Cristiano Ronaldo has been voted the winner of this year's Goal 50. It is the fourth time the fêted footballer has been named by Goal as the world's best player and there appears to be no stopping his brilliant career. It is the editors and journalists from around the world of the 80 million circulation Goal magazine who decide the winner. Whilst this is the fourth time in his career that Ronaldo has won their ultimate vote, it is perhaps unsurprising given his winning penalty in Real Madrid's Champions League and then going onto captain Portugal to becoming champions in Euro 2016. Ronaldo has now equalled Lionel Messi's previous record of four Goal 50 wins.
Bespoke GOAL sporting trophy
The trophy says it all – GOAL, framed by goalposts. Designed and manufactured by EFX in gleaming, nickel plated, polished aluminium, the sports trophy was cut using precision, water-jet technology from a single piece of aluminium. The 'GOAL' lettering intriguingly floats on an acrylic layer and the plinth is engraved, creating a crisp, contemporary image.
Sam Brown, Head of Marketing for Goal said: "When giving an award to the best footballer in the world, we had to make sure that the trophy fit the occasion. We had to move quick with this and EFX delivered on time and with a trophy that will hold its own whilst sat proudly in the Ronaldo Museum in Madeira next Ronaldo's Champions League, Ballon d'Or and Premier League trophies."