You Are Never Too Young to Win a Trophy
Client News
18th November 2013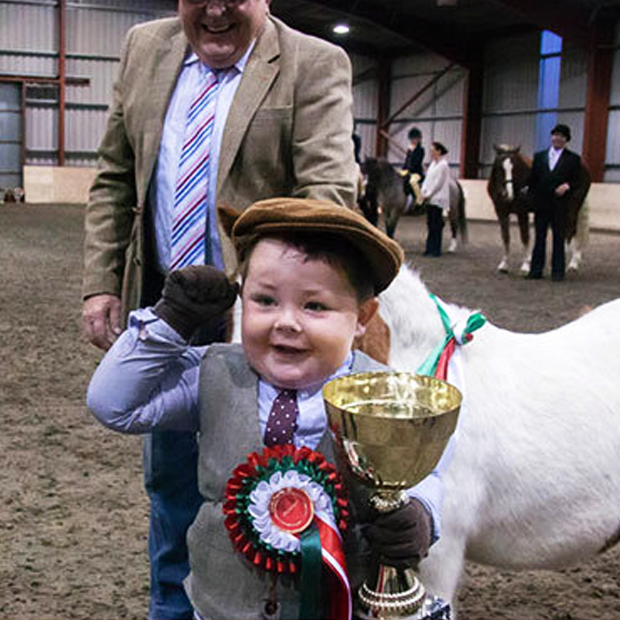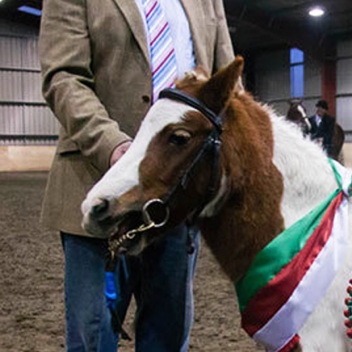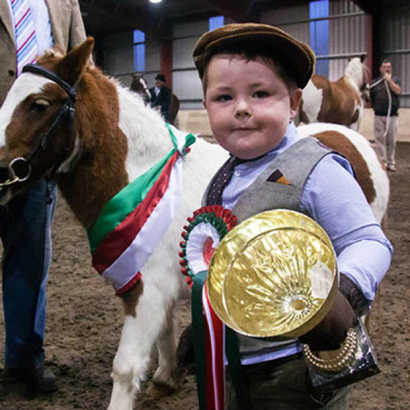 Fenton Kirkland is a bit of a star, despite being only three years old. This picture of him clutching a gold trophy almost half his size recently appeared in many of the national newspapers. He won the gold cup in the championship category and best of show rosette at the Sunnybank Equestrian Centre Showing Extravaganza, beating off stiff competition from all the competing adults.
Dressed to impress
The category he won was for showing horses – or a pony in his case. Dressed the part in a mini waistcoat, dinky tie, long trousers, gloves and flat cap set at a jaunty angle, he evidently won the hearts of the crowd…and the judges. He manfully ran the length of the full size ring, putting his Shetland, Toffee, through its paces to impress the judges.  A tall order to remember, let alone do, especially when you are only three!
Following in Grandad's footsteps
An interview with his proud Mum and aunt reveals he seems to be a natural. Having been born into a horsey family, Fenton was given Toffee as a birthday present and now spends hours down in the fields with his new friend, practising at showing and perfecting his skills. When your grandfather was a race horse trainer and your aunt has been showing horses for years, I suppose it is not surprising that little Fenton wanted to join in the family passion.
Natural motivation
The level of motivation Fenton demonstrates is quite amazing. This evidently wasn't the first time he has competed either. He obviously seems to enjoy all aspects of the event including, learning, practising, encouraging Toffee, competing, being on the big stage and WINNING!  You only have to look at his face to realise his sheer delight at winning and taking home the big, gold trophy.
What a chap!