French Upset Snatches World Team Cup Tennis Trophy
Client News
16th June 2016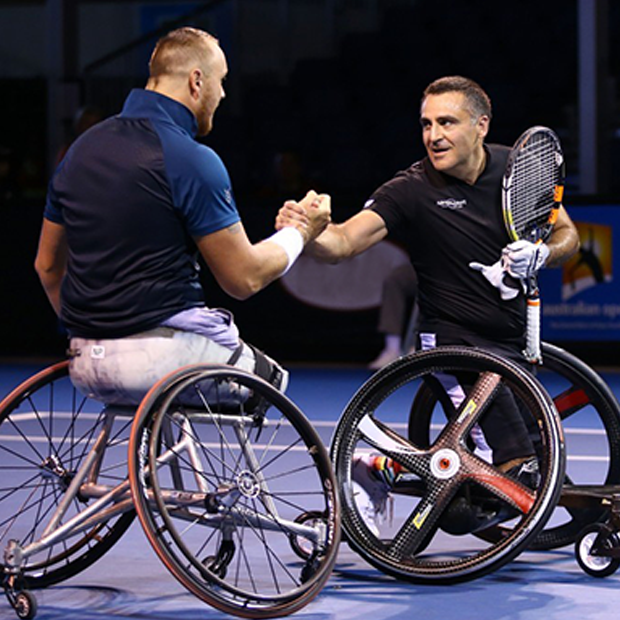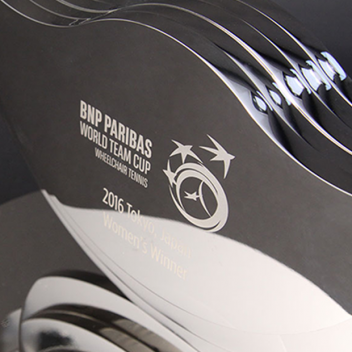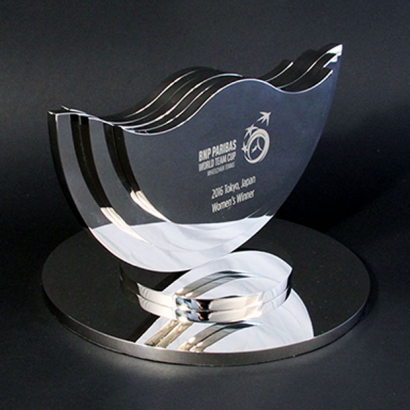 The élite of wheelchair tennis enthralled the crowds at the Ariake Coliseum, Tokyo in the recent BNP Paribas World Team Cup competition. Despite a 3,500 crowd exuberantly supporting home players Shingo Kunieda and Takashi Sanada, it was the Frenchmen Stephane Houdet and Nicolas Peifer who ultimately lifted the Men's Champion 2016 cup.
The Netherlands won the Women's title, Australia the Quad, USA the Junior and China beat top seed Brazil to secure the winner's trophy in the World Group 2 competition. Despite losing in front of a home crowd, Kunieda was delighted that both the Japanese tennis enthusiasts and media had got behind the tournament, which he feels will have significantly raised the profile of wheelchair tennis in Japan.  Following Tokyo, many of the players immediately travelled to Roland Garros, Paris to compete in the prestigious tournament which coincided with the French Open, again throwing up some exciting matches and surprising wins.
Team tennis trophy turns back on traditional empty bowl design
Five trophies were produced by Special EFX for presentation to each winning World Team Cup nation. The magnificent trophy design turned its back on a traditional 'empty bowl' format. Instead, it featured a wave profile created from sculpted segments, made in polished nickel plated aluminium and weighing an impressive 4.8kg. Standing on a two-tiered base, each tennis trophy was individually laser engraved.