Women's Sporting Elite Turn Out for Sports Technology Awards
Client News
29th May 2019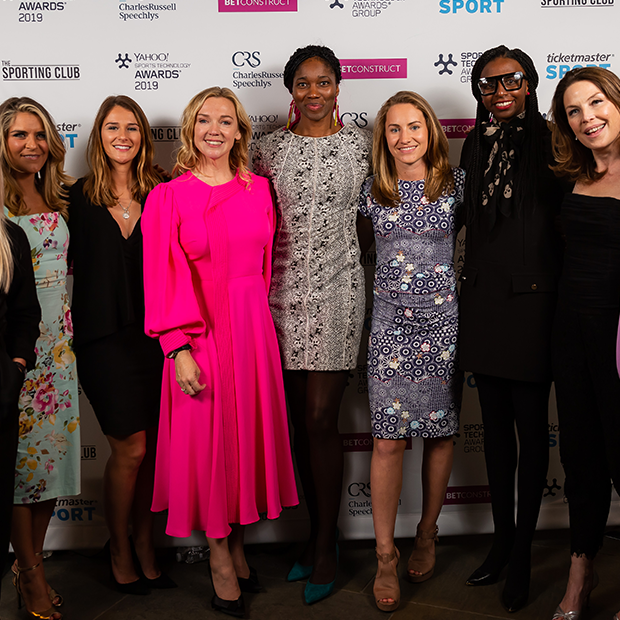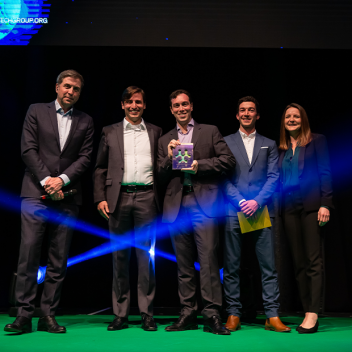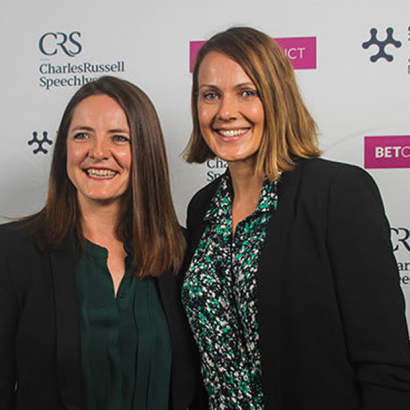 A triumphant line-up of British women's sporting elite raised the roof at the Yahoo Sports Technology Awards, held 2nd May at the Roundhouse, London. Olympic gold medallists Shona McCallin and Shirley Robertson, England Netball Captain and Commonwealth Gold medal winner Ama Agbeze, and sportswomen turned reality TV stars, Heather Fisher and Laura Crane were amongst the "golden" sporting celebrities invited to the gala dinner and awards ceremony to make the presentations.
Trophy design places spotlight on Sports Technology logo
For Melanie (Osborne) Director at Special EFX, the thrill of attending an event where so many of her female British sporting heroes were in one room was matched only by the pride in seeing the EFX made Sports Technology trophies projected as holograms around the dome of the Roundhouse. The trophy design places a dramatic spotlight on the Awards logo. Pierced through the trophy, the logo is revealed in nuances of green, which merge with the brushed aluminium backdrop of each trophy.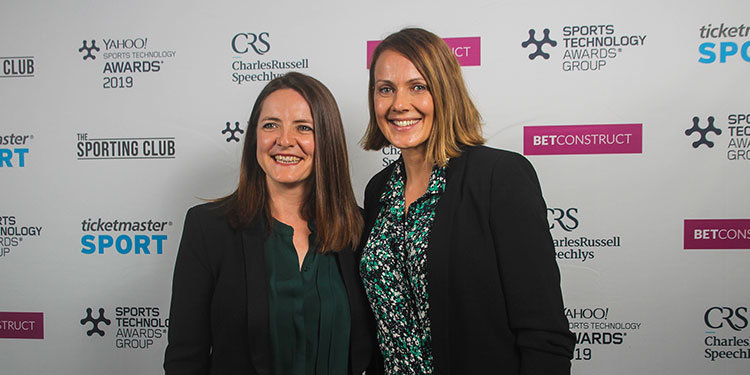 Melanie also reported that the keynote speech was absorbing; it focussed on the growing influence of Silicon Valley on the sports industry and was delivered by the United States Olympic Committee's Head of Technology Dr. Phil Cheetham,
Ama Agbeze, England Netball Captain and Commonwealth gold medal winner, said: 'I'm delighted to be here. The tech influencing sport today is amazing, innovative and inspirational, and pushes us further to excellence. Clearly the Sports Technology Awards attracts world-leading innovators so it's a privilege to be presenting them with their trophies. It's wonderful that it's an all-female line up presenting on stage tonight – I'm certainly in great company and it makes me feel excited that we are, at last, starting to enjoy the same kudos as our male counterparts.'
The Awards champion the cutting edge of technology in sport. Amongst the winners announced were: Discovery and Eurosport (Best Digital Technology), Cricket Australia Coach App (Best Technology for Participation) and HP 1T and Charles Owen Helmet ICS (Best Technology for Athlete Welfare).