Winning DJ Eyes Up Music Week Award as She Washes Dishes
Client News
3rd November 2020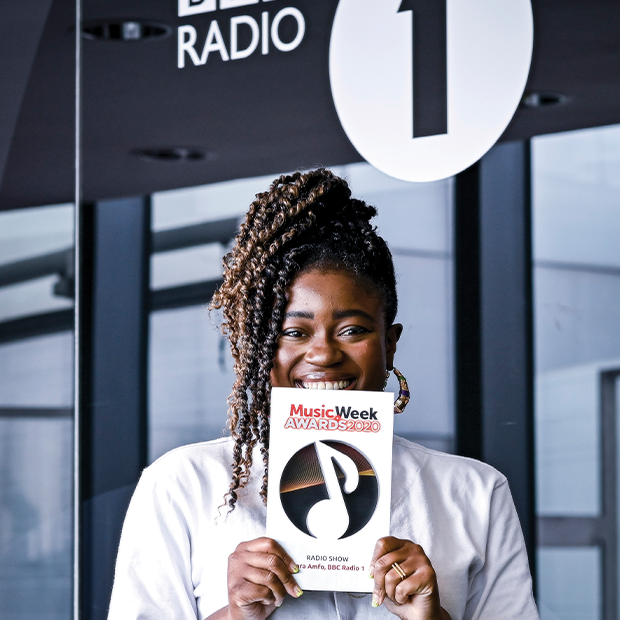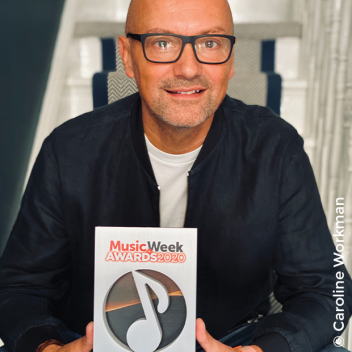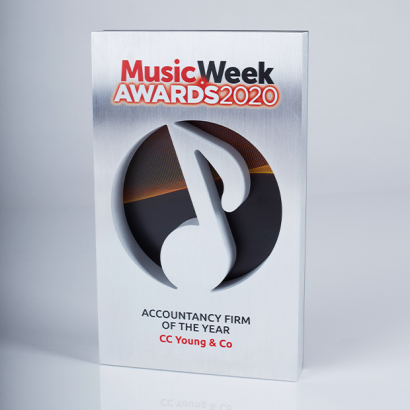 DJ Clara Amfo is the proud winner of best Radio Show at the recent Music Week Awards. Special EFX manufactured the much-coveted, quaver-design trophies and it turns out Amfo has found a prominent home for hers: "The award shall sit proudly above my kitchen sink, it will keep me inspired as I'm wrestling porridge from my cereal bowl".
Souvenir edition celebrates music industry awards
Originally, the plan for this year's award ceremony was for the music industry to party the night away at Battersea Evolution. However, a casualty of Covid-19, the event has been replaced by a special print edition of Music Week, which announces the winners. Complete with interviews and the all-important winners' pictures, basking in their moment of glory, the edition makes a memorable souvenir of this mega event.
The Music Week Awards trophies 2020 were manufactured by Special EFX in brushed aluminium and pierced through to reveal the silhouette of the central, quaver note. Set off against a dramatic back drop, printed on black acrylic, the trophies are arresting to look at and impressively weighty to hold.
Heinz Ketchup also plays a star role in this year's proceedings. Who knew that Ed Sheeran is such a fan of the red stuff that he has a tattoo of the label on his left arm? Too good an opportunity to miss, Heinz teamed up with Sheeran and his record label, resulting in a campaign which won the award for Music & Brand Partnership. Bob Workman, SVP brand partnerships Warner Music UK, received the trophy and reveals the back-story in the special edition.
For interviews and much more, see the special edition of Music Week.