Winners Step Up for Life After Stroke Awards
Client News
11th December 2016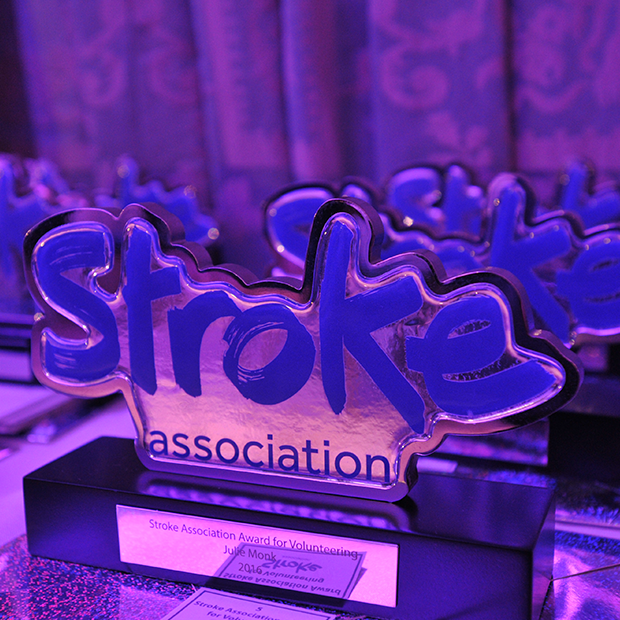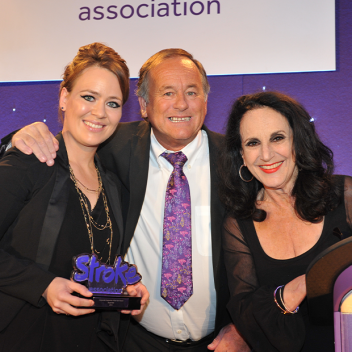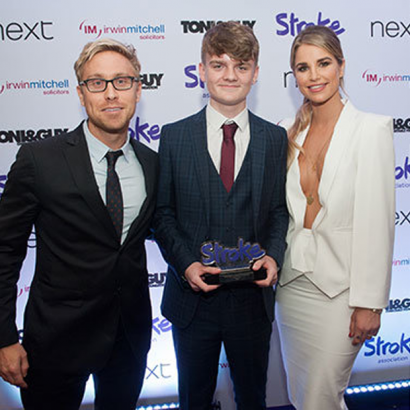 Each year, Special EFX makes the trophies for the Life After Stroke Awards and each year, the organisers kindly send through some wonderful pictures of the winners receiving their trophies. The annual event is always charged with emotion as these images demonstrate – it was obviously a proud moment for all the winners.
The event was hosted by stroke survivor Chris Tarrant and it celebrated the achievements of everyone affected by stroke. Celebrities, many of whom having a personal connection to the cause, turned out in force to acknowledge the tremendous spirit and determination shown by stroke survivors and carers as well as the great work and commitment shown by health professionals, groups and supporter organisations.
Colour polydome trophies
Made from polished aluminium with a full colour polydome of the Association's logo on the front, the trophies are decorated with gold plate, which adds a theatrical dazzle factor.
Juliet Bouverie, Stroke Association Chief Executive officer commented the event was an 'outstanding evening' that marked the amazing courage people show on a daily basis in overcoming the debilitating effects of stroke.