Willmott Dixon Links to Partners with Unique Building Awards
Client News
24th October 2019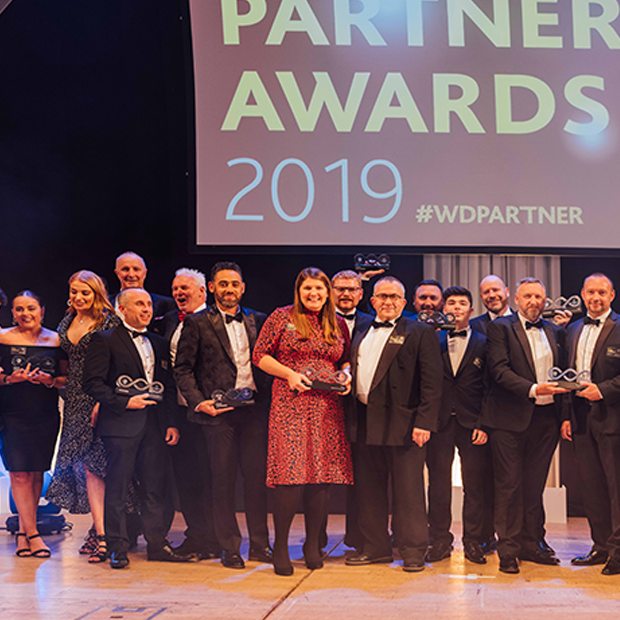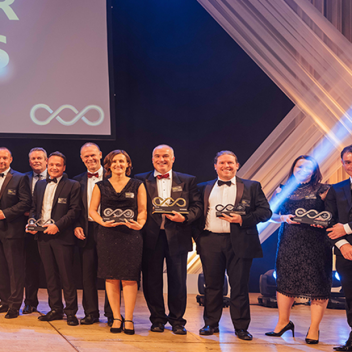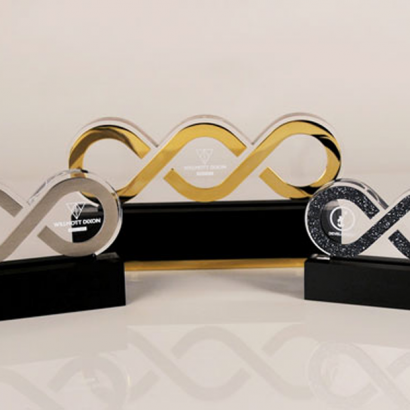 Willmott Dixon is having a bonanza year for attracting accolades and top building awards. Honours include The Sunday Times 100 Best Companies (4th mid-sized) and Construction News 2019 Environmental Contractor of the Year. It is no surprise therefore that the company has an eye for the exceptional and theatre when it comes to commissioning trophies for its own regional Partner Awards. The Special EFX team was even present at its recent Awards, held at the Town Hall in Birmingham, featuring in a video which Willmott Dixon produced about the design and manufacture of its trophies and which proved a memorable opening to the evening event.
The significance of Special EFX being a local, Midlands-based manufacturer was not lost on guests, as a spokesperson for Willmott Dixon explains. "We shared the video clip at the beginning of the awards ceremony before the category winners were announced. Many of our people and our partners had no idea how much thought and work goes into making just one award, so this added a really unique, bespoke touch to the evening. It was brilliant to also bring a local touch to the event by highlighting where the awards were made – and this struck a chord with many in the audience."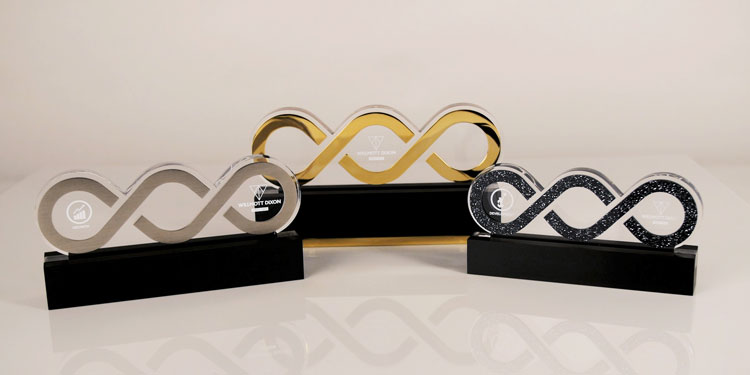 Intriguing design creates floating building awards
Special EFX created a series of three tiers of trophies for the Partner Awards, in collaboration with Willmott Dixon. The visual symbolism of the chain-inspired trophy design places a clear focus on the company's open and strong business relationships which it develops with many of its partners. The link of the chain appears to float, a clever design technique which creates an intriguing sense of infinity and striking visual appearance.
The three levels of trophy were differentiated by the materials employed in manufacture. Black glitter adorns the acrylic version, whilst the silver surface of the brushed nickel plate denotes the second level, only to be exceeded by the 24ct gold plated option, the latter presented to winners of the seven categories. All were presented digitally printed and personalised.
Nominations this year were evidently higher than ever and the winners certainly felt valued and honoured, as Willmott Dixon reported. "Our winners were delighted with the awards and commented how high class and prestigious they were and how proud they were to receive them – we've even had photos of them pride of place on their trophy shelves!"