WBS Students Tackle Global Sustainability Issues
Client News
14th May 2019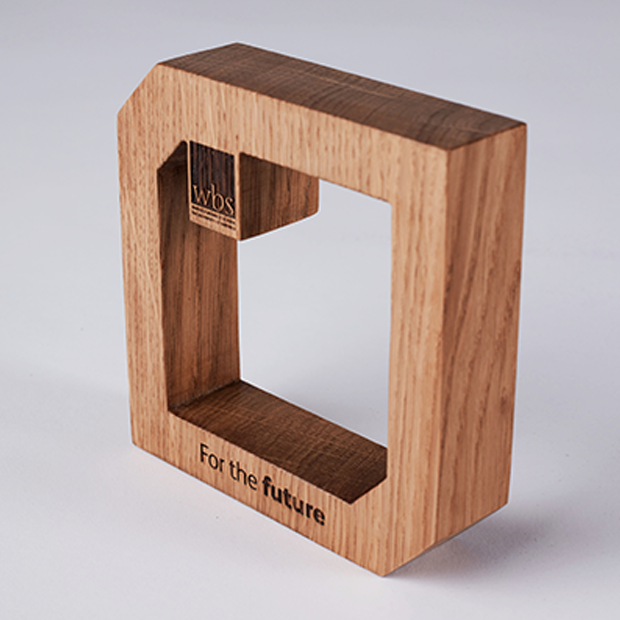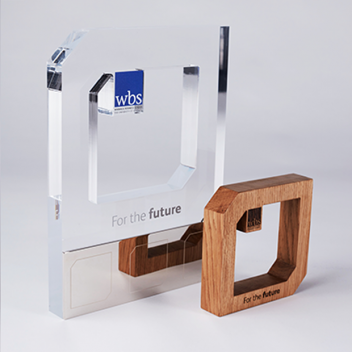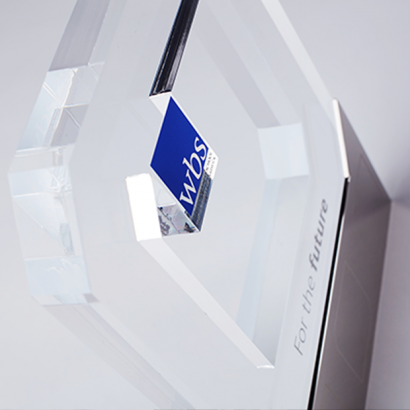 The issue of how the world continues to develop but sustainably is taxing some of the best brains around. In the light of the United Nations adopting 17 sustainable development goals to "end poverty, protect the planet, and ensure prosperity for all by 2030" The Warwick Business School (WBS) has announced the winners of the first ever WBS –For the Future Prize.
All entries to the three-staged competition faced rigorous academic scrutiny, culminating in a short list of teams pitching their proposal to the judging panel. The winning team put forward a proposal for the establishment of a non-profit organisation to use fog harvesting, aeroponic and solar energy harvesting technologies for agriculture in Angola.
Sustainable oak trophies
Each team member of the prize-winning proposal is now the proud owner of an exclusive WBS-designed trophy, sympathetically worked in sustainable oak, pierced in the centre and engraved. The design reflects aspects of WBS's cube-shaped branding as the primary visual theme. The perpetual team trophy complements the individual sustainable trophy design and is manufactured in a nickel plated finish, accented with acrylic.
The design concept of the trophies was created in-house at WBS and Special EFX was asked to interpret the visuals and create 3D working designs for the trophies and manufacture them. WBS is delighted with the collaboration "EFX did a superb job, in particular advising on materials and the appropriate processes to bring the project to fruition. We have been delighted with the end result and the students and staff were very impressed with what they received. All of our questions were answered quickly and thoroughly and the whole approach from EFX was always helpful and proactive and they delivered right on schedule".