Variety Charity Honours Show Biz with First Ever Hall of Fame Fellowship
Client News
24th November 2016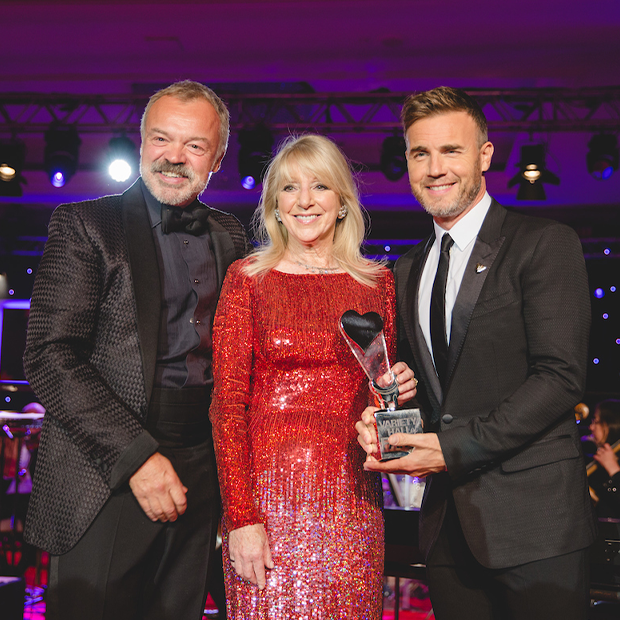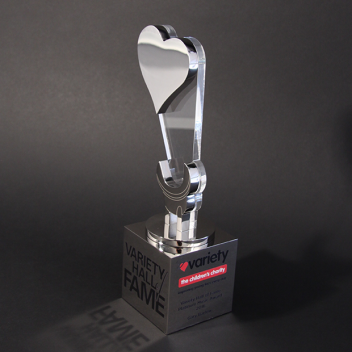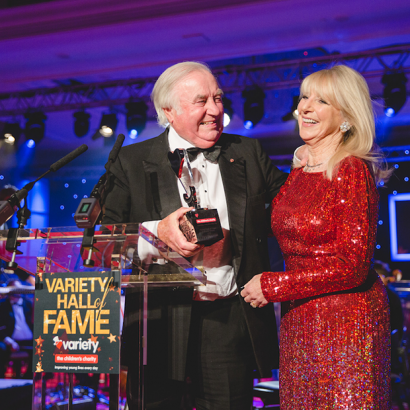 Celebrities from show business put disabled and disadvantaged children first when they turned out in force to attend the first ever Variety Hall of Fame Fellowship, 18th October. This was an event to honour BBC Radio 2 and raise considerable funds for Variety's charitable coffers. Anthony Harris, Variety Hall of Fame Chairman reported the event a "roaring" success and the Special EFX-made, glittering trophies played their part in making the occasion a memorable celebration.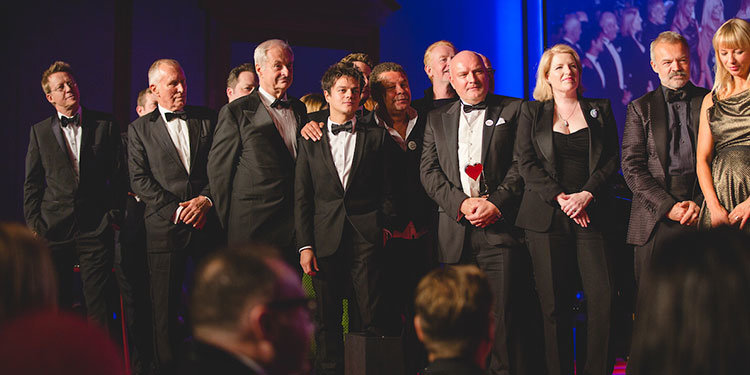 The Fellowship trophies which were presented on the night feature Variety's heart logo; the exclusive design is inspired by an essential tool of the show business trade: the spotlight. Manufactured in nickel plated aluminium and decorated with acrylic, they proved to be the perfect accolade for such a glitzy and high profile event.  Jimmy Tarbuck received the Variety Hall of Fame Comedy Award 2016, Gary Barlow the Platinum Music Award, Elaine Page the Lifetime Achievement Award and BBC Radio 2 the Variety Hall of Fame Fellowship 2016.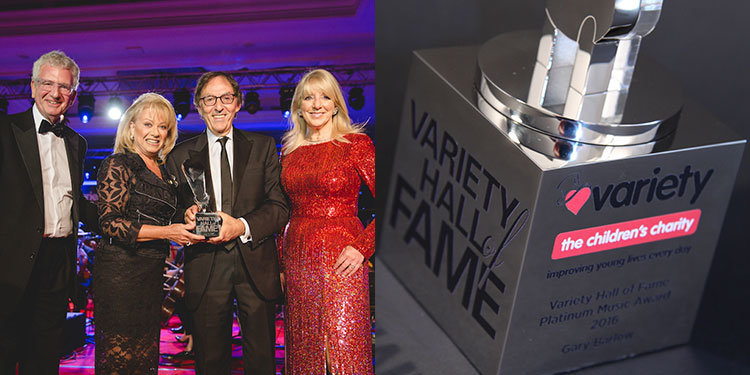 Variety provides practical and tangible help to needy children and their families around the UK. Help arrives in the form of wheelchairs, Sunshine coaches to transport tens of thousands of children on fun days out and grants for specialist equipment.
Save