Unique TAG Business Awards Earn Transatlantic Admirers
Client News
24th April 2018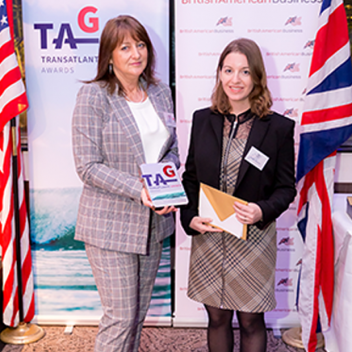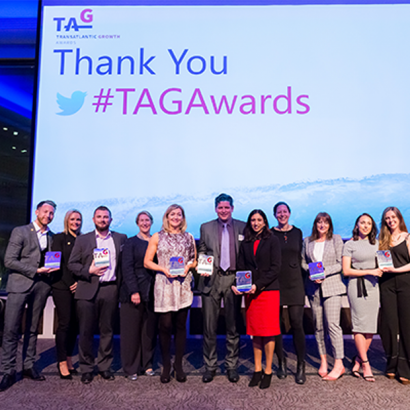 The inaugural BritishAmerican Transatlantic Growth (TAG) Awards took place March 15th at Grange St. Paul's Hotel in London. The organisation has over 500 member companies of all sizes in both the UK and USA, across many sectors and sets out to facilitate and support their growth. The organisation delivers high-calibre networking opportunities and provides essential business services, including influencing policy, providing regulatory advice and a platform for thought leaders and influencers.
The client came to EFX with a clear brief: "BritishAmerican Business looked for a bespoke solution for the inaugural Transatlantic Growth Awards trophies that might reflect the stature and importance of these new Awards. It was important that they were a unique design based on the existing branding, felt solid to the touch and looked good on stage and in photos".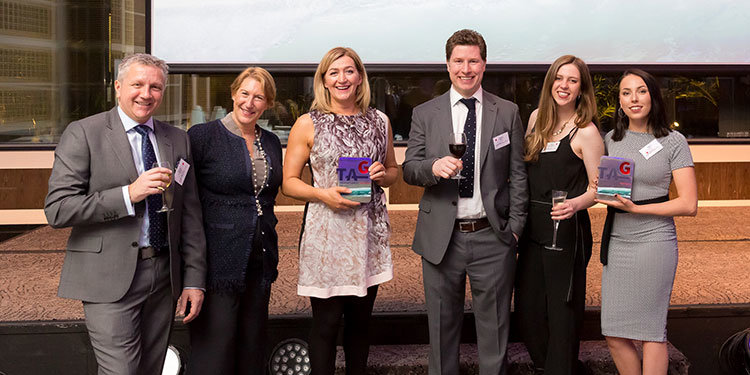 Business trophies that benefit from the Studio's eye for detail
The Special EFX design studio responded to the brief, creating freestanding trophies in a brushed nickel plated aluminium, impressive in both weight and looks. The rolling Atlantic waves, a key element of the event's branding, was digitally printed on the front face. The logo was given prominence with the extension of the 'T' beyond the regular profile of the trophies and the 'G' was pierced through the trophy, accented with red acrylic on the reverse.
The attention to detail was appreciated by the client. "It was a seamless experience working with Shelley and the team at EFX; she provided three design options and when we made our choice, the timeline was clear, and we were easily able to incorporate it into the Awards planning process. The Awards trophies arrived on time, looked great, and our winners were delighted with them on the night.