Turning a Trophy into a Business Builder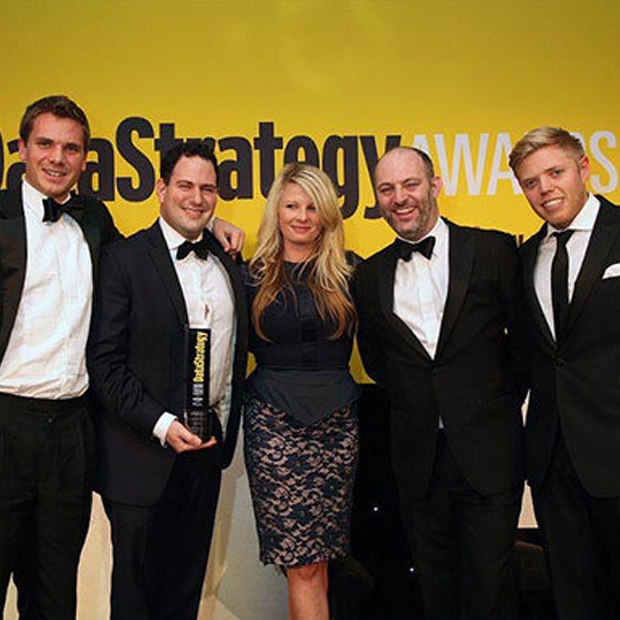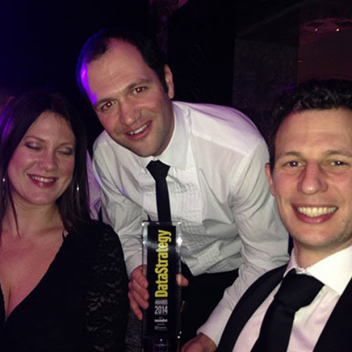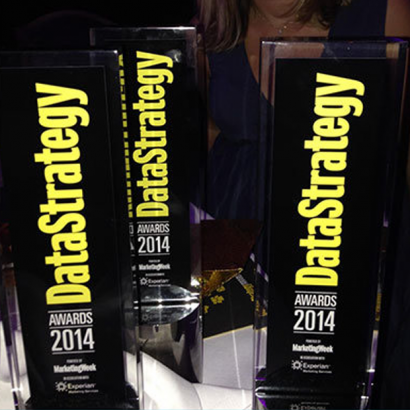 Melanie, who heads up our sales side of the business, recently attended the Data Strategy Awards. EFX designed and made the smart acrylic and black nickel plated trophies for this high profile event in the marketing calendar and as a sponsor Melanie was invited to present one of the awards. The evening proved hugely entertaining, especially as she was seated on a table surrounded by winners from MRM Meteorite, Creator and Channel 4.
Creator makes a habit of winning
Toby from Creator, the digital eCRM agency, was quietly confident ahead of the presentations as Creator had been nominated for eight awards. It seems to be a habit for the agency: "We were lucky to win the online marketing award for our client LateRooms.com.  Since our beginning in 2005 we have won over 67 Awards. Winning awards is not just about adding a statue to our cabinet – it gives our people a sense of pride, it attracts new prospects and great candidates and it reinforces that we are doing the right thing for our clients."
MRM Meteorite keeps promise to Homebase
Tom Phillips, Planning Partner at MRM Meteorite had rashly promised his client at the same Awards ceremony last year that they would pick up a Data Strategy Award  …he was right!  MRM Meteorite won two of our trophies with their client Homebase: the direct marketing and the power of data categories. He commented after the event: "Any accolade or recognition in life is nice to get. I could say we were 'lucky' to have won, and in some respects that modesty is true as it requires that the industry peers who are judging the entries deem our work and efforts more worthy then others. But in other ways it would be disingenuous to suggest to those who have dedicated huge amount of time, effort and experience that the outcome was lucky. These awards are the symbolic manifestation of endeavour.  And for the many, who work on both the agency and client teams, the awards are a congratulatory pat on the back. It's confirmation that all that self-doubt wasn't founded. That they know their stuff, that they are on top of their game and that what they have spent their time doing is recognised.
Make your trophy work for your business
Having won a top trophy at an event such as the Data Strategy Awards, what do you do with it? We know that some winners like to share their spoils and we often receive requests for duplicate trophies, so that both client and agency can proudly display them. Creator promotes its successes on its website – a useful brag when trying to win new business and impress. Tom at MRM Meteorite explains: "We talk about them in pitches and in our credential documents and always put them on Twitter on the awards night. We use winning to demonstrate that we have best in class strategy and creative. It's also important for team retention and recruitment."
Save