Top Bodybuilders Honoured in Style
Client News
1st June 2015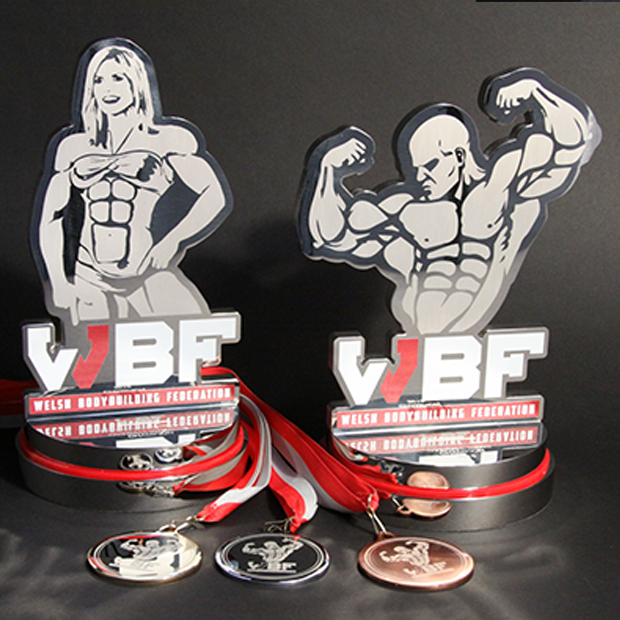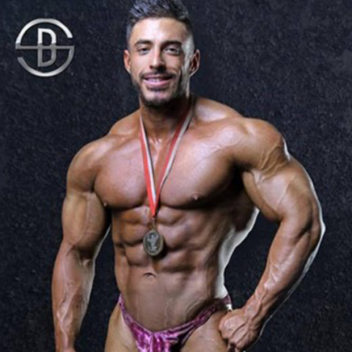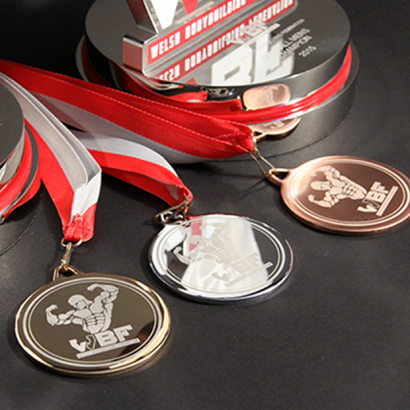 EFX loves to work with new clients, turning their hopes and aspirations for a new trophy or award into a tangible and impressive reality. The recent commission to create two trophies and 45 medals for the Welsh Body Building Federation Championships came complete with reference images, featuring muscles of impressively gargantuan proportions. An absolute gift for the design studio!
The two trophies depict a female and male form of a powerful body builder. The 3D torsos were precision water jet cut from solid aluminium and the all important muscle definition was then skilfully laser engraved onto the surface. Each body is mounted on a podium styled, three-tiered base, laser engraved and sporting a dashing red acrylic middle layer. The gold, silver and bronze medals continue the theme.
The Championships took place May 2nd at Princess Royal Theatre, Port Talbot. The event embraced all, with categories for teenagers, first timers, over 50s and wheelchair users, in addition to the mainstream competitions.