Top Beauty Advisors Eye-Up Lipstick Awards
Client News
30th October 2018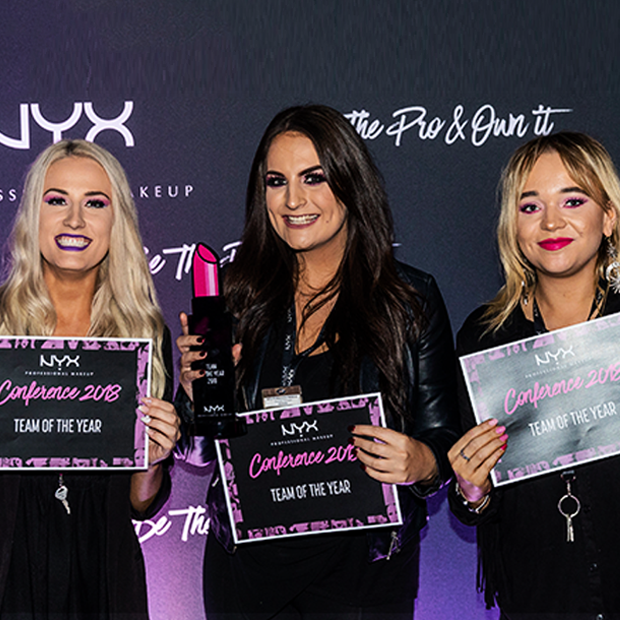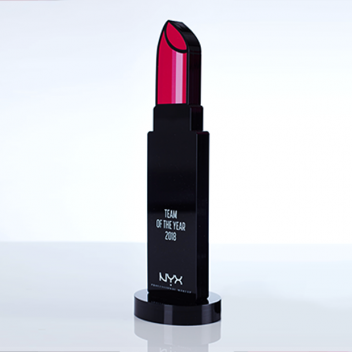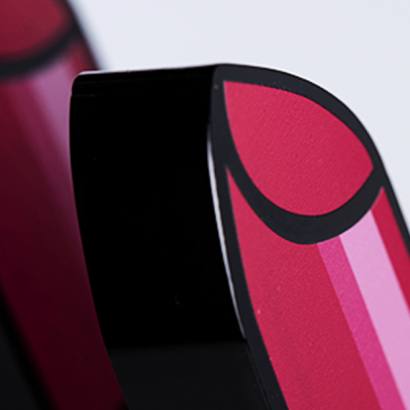 At the recently held Beauty Advisor Conference for NYX Professional Makeup UK & Ireland, the lipstick-styled trophies certainly caught the attention of the professional make-up artists attending the event. A spokesperson for the event organisers, Your Event Solutions, reported: "As experts in conferences and events, we know that the selection of the right trophy is so important! There was no doubt in my mind that these were perfect for the audience and as soon as they were revealed on stage we could tell that the audience were impressed, everyone wanted one"! Glamorous and eye-catching, oozing star quality, the trophies perfectly capture the essence of the event.
The conference was held earlier this month at the Rum Warehouse, Titanic Hotel and Spa, Liverpool. Some 250 talented NYX Professional Makeup artists spent the day celebrating the team's outstanding achievements and learning about new product launches and campaigns. The day culminated with the much-anticipated Awards presentation. Three trophies were presented: Team of the Year, Selfie Saturday Team of the Year and Artist of the Year.
Digitally printed pink lipstick trophy design
The company had previously commissioned the lipstick trophies for the Spanish market and asked Special EFX to tailor them to the UK event. They are manufactured in a dramatic black acrylic and digitally printed, including a fabulously lush, vibrant pink. Your Event Solutions complimented EFX on its service: "The EFX team was really helpful in creating the bespoke design, keeping to the tight deadline and producing such great quality".