Think Pink! Vibrant Fundraising Golfing Trophy In Memory Of A Special Woman
Client News
21st June 2021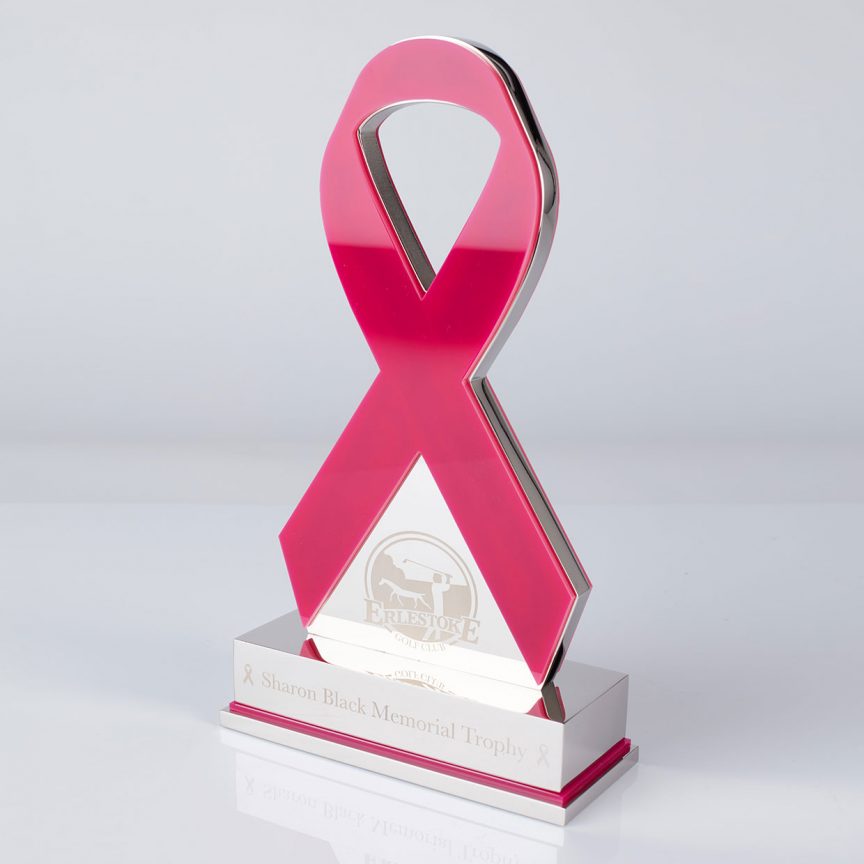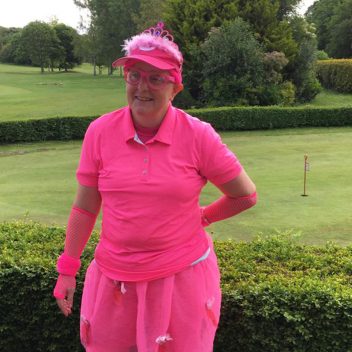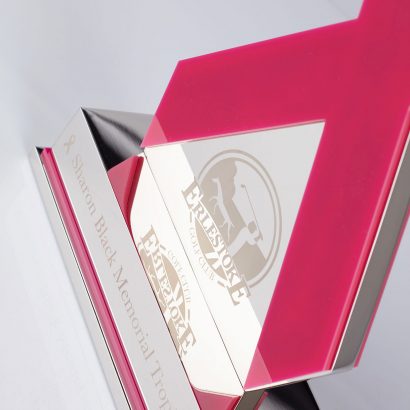 Trophies are the perfect memorial piece, where a touch of the sparkle, character and memory of that person can be incorporated into the design. These timeless awards can then be handed down through generations of the event for winners to treasure and in turn honour that special individual's legacy. This vibrant, striking award is in memory of Sharon Black.
She was one of the Ladies Section Captains at Erlestoke Golf Club, based in the idyllic surroundings of Wiltshire, a beautiful 'get away from it all' golf course. She did incredible things to raise money for Breast Cancer Research Charities, and the other ladies at the golf club spoke of her fondly – "Bringing her own perspective and personality to the role. This meant one was to have fun as well as being competitive." Often showing her individuality in her 'nonstandard' golf attire, "Sharon brought 'pink' into the Ladies Invitation Day, which was all the more special as normally she was not a 'pink dress' person but it was used to demonstrate the support for Breast Research charities."
Everything Pink!
The Ladies Open golf tournament will be an annual event, where the team accumulating the best score wins the desirable trophy. However, Sharon's pink theme prevails, as there will also be a prize for the person in the 'pinkest' outfit and many 'pink' raffle prizes on the day. The Ladies Open/Invitation Day will be held on 25th September this year. All of the profits from this event will go to Dorothy House Hospice, the local hospice which supported Sharon.
The distinctive pink ribbon design is made up of bright pink layered acrylic and high shine nickel plated aluminium, engraved with the golf club's logo and event name. Sharon's husband had this to say about working with EFX – "After browsing the Internet for trophies already created and failing, I sent a random question to EFX who promptly responded and asked what my thoughts were. Soon after a couple of fantastic designs were presented to me, from which I chose. What was delivered looks outstanding and is definitely reinforcing the belief in the Pink ribbon causes that Sharon worked for in so many of her activities. The Ladies will never forget Sharon's character and this trophy is a great enduring tribute to her."