The Skies the Limit for Emblem Inspired School of Air Traffic Control Award
Client News
14th May 2021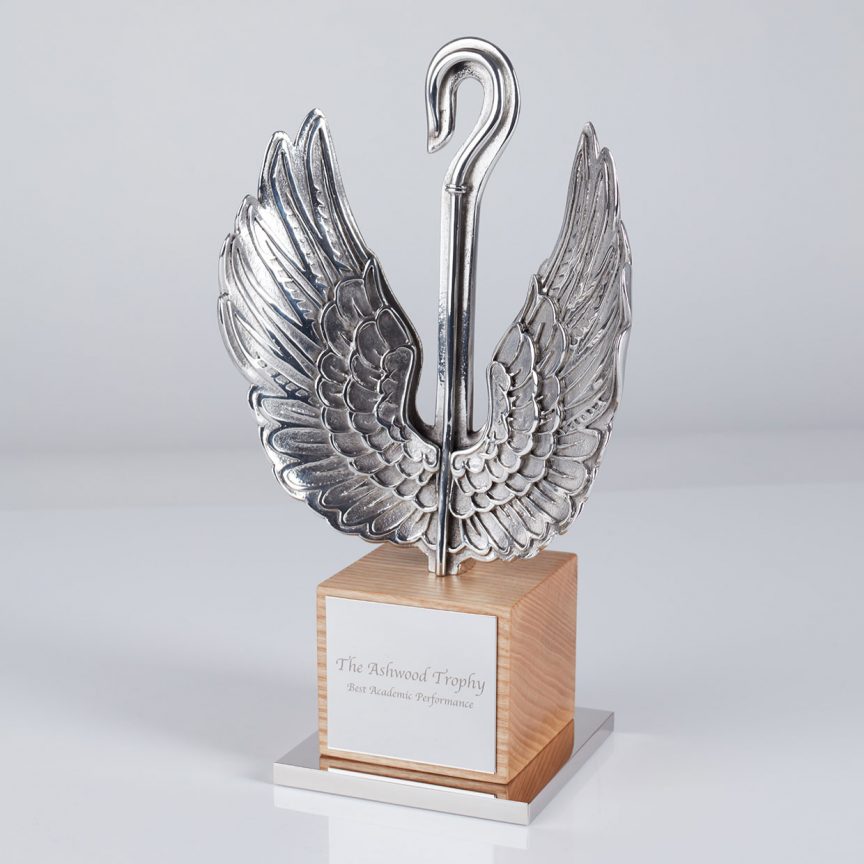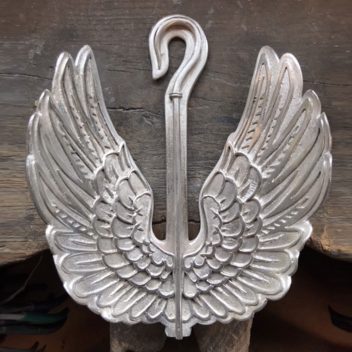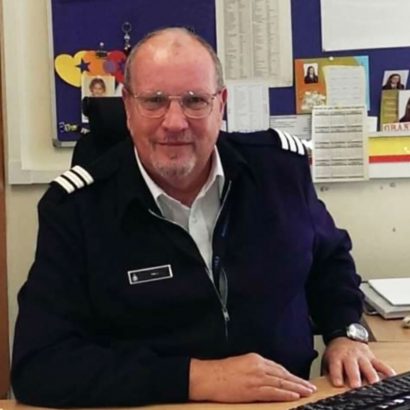 'Shepherds of the sky, looking after those that fly' – What a heart-warming sentiment this stunning award represents! The shepherds crook & wings design, an emblem for the school (PFA), was brought to us by the School of Air Traffic Control (SOAC). With the intention to transform it into an award in remembrance of their beloved Mr A and his mentoring of the new ATC controllers, as they progressed through the school.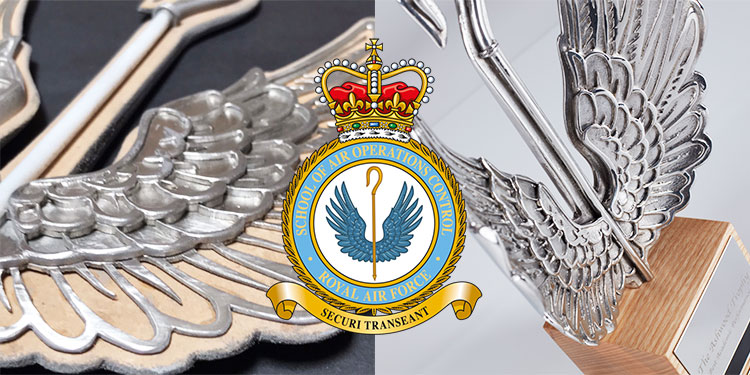 The client wanted a meaningful representation of a cherished teacher and friend, to reward recipients of the JATCC course with a trophy they'd aspire to receive. The client sent us a special description of him:
"Mr Ashwood was the most incredible man who is absolutely adored by so many people. He was a very kind, clever and a fantastically funny man. When he walked into a room he immediately captivated everyone in it. Even the most dry subjects on the Joint Air Traffic Control Course would be fun when Mr A taught them. He also had a very special knack of making every person he taught feel important. Nothing was ever a chore for him. He had the patience of a Saint and an incredible level of intelligence that would enable him to make very complex procedures easy to understand.
There are hundreds of air traffic controllers that feel very lucky to have been taught by him and that is his legacy. It is a legacy that RAF Shawbury want to ensure lives on for many years to come and that is why we have created this award to remember him."
Hand Sculpted Award
The master of this unique piece was hand sculpted from the client's image in layers and then cast in solid pewter for a high quality, high shine finish. This was then mounted on an ash wood and aluminium base, giving the weighty feel this emotive award needed. The award is set to be presented next summer. When we say the skies the limit on these designs, we really mean it! A logo, image, or sculpture can all be realised in award form to make your award truly unique!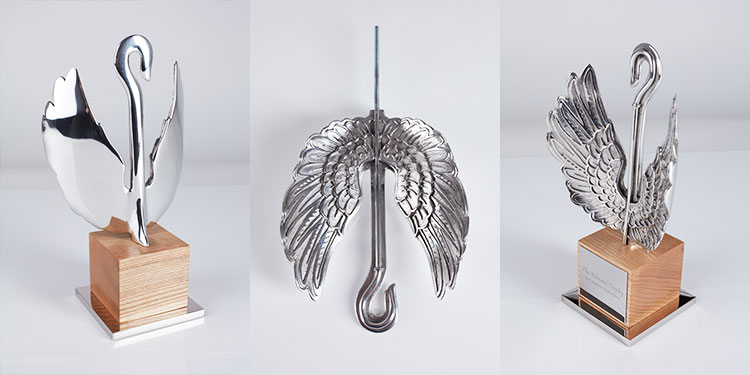 We are so honoured when asked to create awards for stories like this, where the person's legacy can live on through the award. Mr Ashwood's wife commented, "The outpouring of love for him was humbling, and then the idea of an award was put to me and our daughter as a way of honouring his name. The most important thing for me is to know that students and instructors alike will talk about him, reminisce about him, and that fills us with the utmost pride. The trophy represents everything good about him, but more importantly, it's come from the people he worked with and for, and I just want to say….what a tribute!!"