Ten years on andmy customers are likeold friends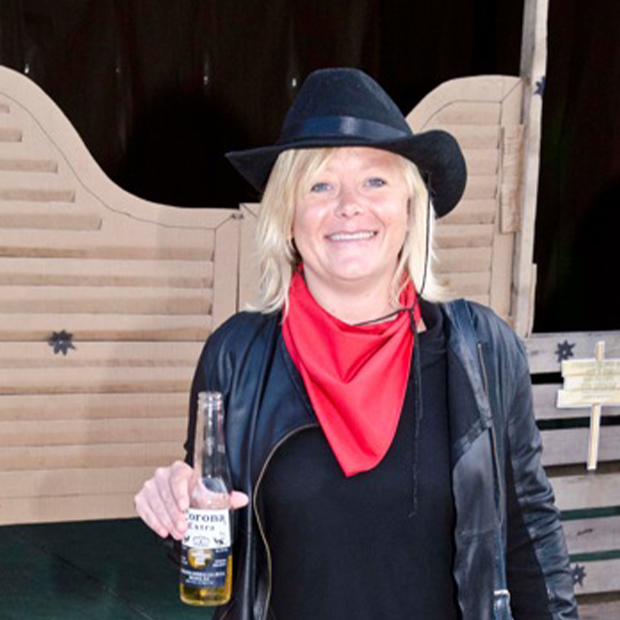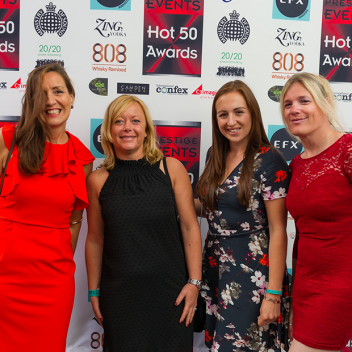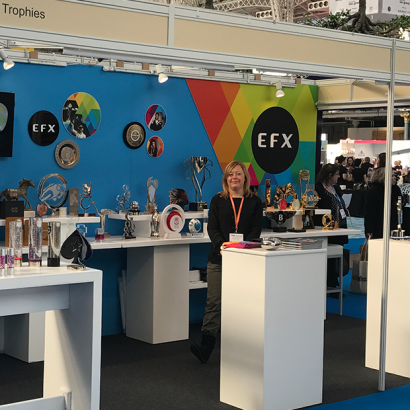 We are lucky at EFX; many of our staff join us …and stay, becoming part of the family. Shelley applied for a job in our awards and trophies sales team just over ten years ago and has grown-up with the company as it has expanded. Currently, she is successfully juggling 51 live orders this month and working on 366 pending ones, over 25% of which are for delivery in the next 8-10 weeks. You have to stay cool to work in the EFX sales team.
There have been significant technology advances in the business during those 10 years, not least a new sales order system and production schedule which radically transformed the project management of orders. However, Shelley explains the love of the job continues to be largely attributed to the relaxed work ambience (having a good laugh is par for the course), the interaction she has with clients and the creative scope her role offers. "I've worked with some of my customers since day one of the job – after ten years, they are like old friends. They always make the effort to visit us at exhibitions, to catch up on what's new and say hello and on the odd occasion that competitors have approached them trying to win business, they have stayed loyal to us"!
All our awards and trophies are truly unique and special
Her portfolio of clients straddles a number of different sectors, including publishing, sports and celebrity awards. She has recently acquired an additional responsibility – assessing all the enquiries for awards and trophies coming in from our website and "jumping on those that require immediate sales attention." She finds an initial telephone conversation to discuss a new project is the best starting point and is highly skilled at rapidly determining a client's exact requirements, exploring and recommending creative options in line with their budget and then providing a clear brief to the EFX studio. "Ten years ago, we worked primarily in metal and glass, whereas today there is a myriad of materials and finishes, from acrylic to nickel plated aluminium, recycled plastic to resin, cast bronze to crystal. Each and every award is truly unique and special"
Over the ten years, thousands of commissions have started out with Shelley. She finds it hard to choose favourites but some projects stand out in her memory as being particularly satisfying, including the Davis Cup Commitment Awards, the celebrity Glamour Awards (spotting the EFX-made trophy in press pictures is one of her past-times) and GQ Man of the Year. And the most bizarre request? Well, that would be telling but the request for designs for a Richard Cranium Award caused a bit of a melt-down in the sales office!
Any perks of the job? Well, attending the Hot 50 Awards at the Ministry of Sound last year was great fun. And, there must surely be a few niggles after ten years? "Um, put it this way, I have a vast wardrobe of thermals, thanks to the sub zero temperatures experienced in the office during the winter months"! On the plus side, we do all love the lunchtime power walks through the woods, surrounded by deer, alpacas and the ever changing seasons − our setting is idyllic.