The Sweet Taste of Success at Food Matters Live Awards
Client News
17th January 2018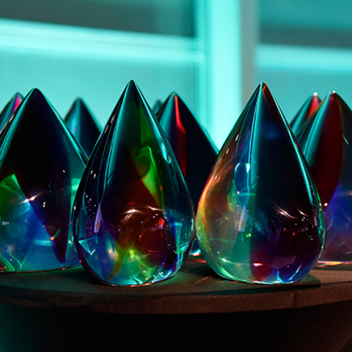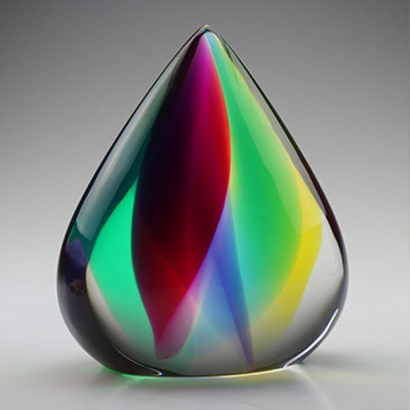 EFX is invited to work on some amazing commissions, working with external designers to translate their two-dimensional concepts for their clients' awards into three-dimensional reality. We have established a name for innovation and our expertise was tested by the recent project for the Food Matters Live Awards, which involved pioneering production techniques, not previously attempted.
The design agency of these particular awards, Straight Forward, turned to the five elements of the taste bud for its inspiration: bitter, sour, sweet, salty and umami. Represented as coloured strands and entwined together within a tear-drop shape, the designer set out to create an award that everyone would want to win and own. EFX's task was to produce it and be faithful to the original concept.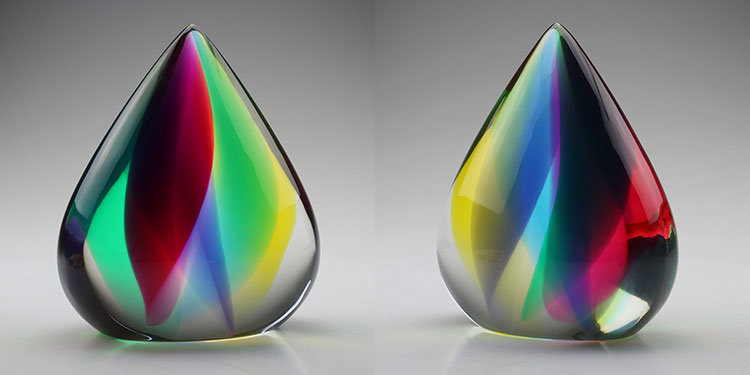 The outer shell of the awards is made in clear acrylic, meticulously machined into a beautifully tactile tear-drop or bud shape. The inner 'taste' elements of the 'bud' are individually made in coloured acrylic, machined to appear seamlessly melded together. An engraved gold plate on the base displays the winners' details.
"EFX have been a great partner in realising our design concept for the Food Matters Live Award. From the initial enquiry through to prototyping and delivery, we got a great sense of their commitment to creating an award trophy that is faithful to the design intent. We wanted to create something quite unique and working with an enthusiastic, engaged team was very important to us. We love the result, as does our client and the winners who received them on the day".
The Food Matters Live Awards took place at London Excel, 22 November. Winners included I Sea Wraps from Seamore (New Food & Drink Product of the Year), Snackamole from Born Tasty (Most Innovative Food to Go Product) and Avocado Oil Mayonnaise Classic from Hunter & Gather Foods (Innovative Better for You Product of the Year), the latter describes the award as "truly beautiful" on its website.
Success is certainly sweet!