Circle of Life Trophy Honours Up North Combine Pigeon Fancier
Client News
10th November 2017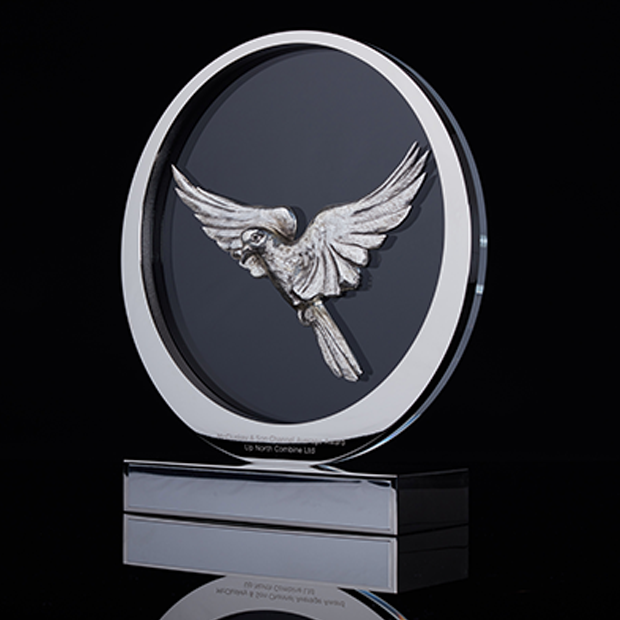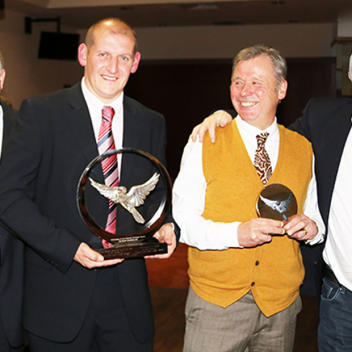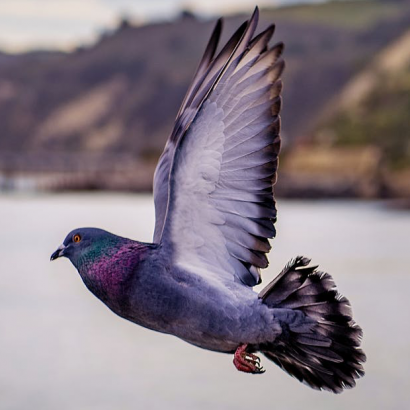 Commissioned by the family of Fred McCluskey (1953-2016), the Up North Combine Ltd Channel Average Award depicts a pigeon in flight, racing for home. The creation of this sterling silver trophy is inspired by Fred's love of breeding and racing pigeons and pays tribute to a special man. It is hand-modelled and cast in hallmarked sterling silver, mounted on clear acrylic encircled with a mirror-finished frame and stands on an engraved, nickel-plated plinth.
A beautiful sterling silver trophy and lasting legacy
Fred's wife got in touch, following the official presentation of the Award at the Stadium of Light: "Following Fred's untimely demise, the beautiful bespoke McCluskey & Son, Up North Combine Channel Average Award was designed to represent the circle of life and the pigeon flying home. We think he'd be proud of the Award and legacy.  A huge thank you to Team EFX.  Their skill, quality and customer care proved first class.   We are delighted with the result."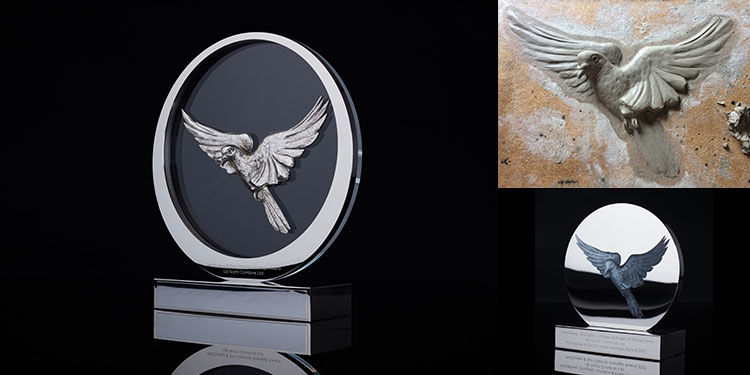 During his life, Fred was a passionate pigeon fancier and first started in partnership with his father back in 1968. McCluskey & Son purchased their first bird for just £6.00. Its descendants went on to win both Inland and Channel Races, including Winfield's Hen, which famously won the Up North Combine race from Beauvais, beating 11,349 birds in a 405 mile, ten-hour race. The Up North Combine is a famous racing pigeon club that was established in 1905 and was to feature prominently in Fred's life.  The father and son partnership was joined by friend Les Thurlow and further accolades ensued, including winning the coveted Up North Combine gold medal no less than twice. Fred also went onto become President of the club.
Perpetual Design for Channel Average Award
The annual Up North Combine Dinner and Awards evening was held 21 October at the Stadium of Light, Sunderland.  There are five races across the Channel during the year and the new Channel Average Award was presented to the joint winners, along with a smaller keepsake. The winners' names are engraved on plates, which are attached to the trophy with magnets and easily updated in future years with additional names.