Stearman Wins Wolves Twitter Player of the Year Award
Client News
7th July 2015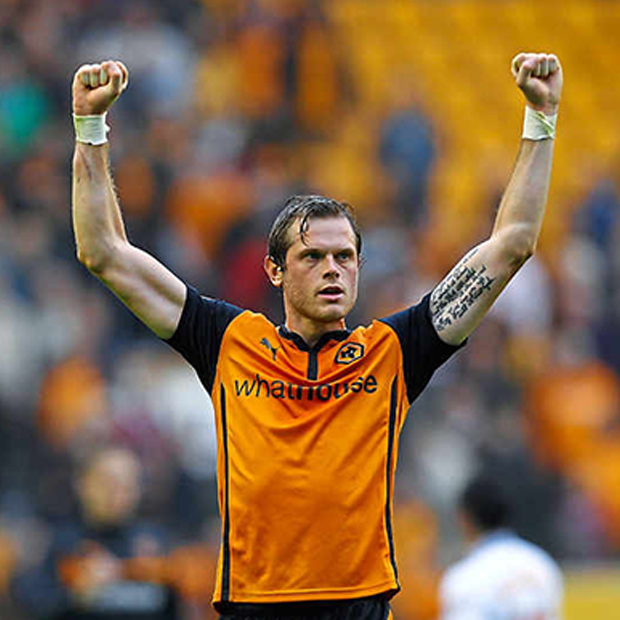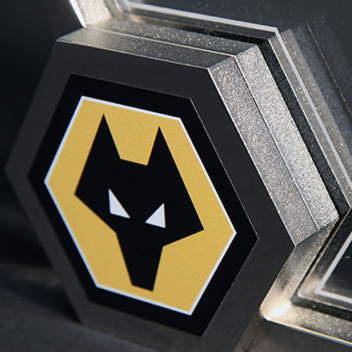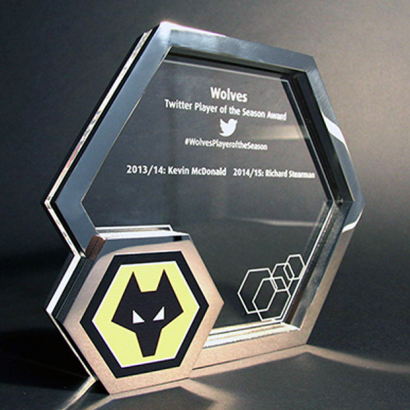 Thousands of fans have tweeted their votes for Richard Stearman and honoured him with the accolade of Twitter Player of the Year at Wolverhampton Wanderers Football Club. The winner is decided based on Man of the Match rankings throughout the season, with Stearman earning the most votes.
At short notice, Special EFX was asked to design and manufacture an appropriate award.  Laura Gabbidon, Marketing Manager at Wolves commissioned the trophy: "EFX are a trusted supplier for our official End of Season Awards and we knew they could deliver quickly and to a high standard, meeting our needs of a re-useable trophy that can be presented each year with a striking appearance that differs from our other trophies".
The design selected features a hexagonal frame, made in polished nickel plated aluminium, which highlights the clear acrylic, engraved, central element.  The Wolves logo sits prominently front and back and the piece is smartly held together with countersunk, hexagonal bolts.
The trophy also got the thumbs up from Dave in our sales office, who trained with the under 14's Wolves youth squad many years ago, in the 1980's. Happy days!