Starting Local, Going Global In Tackling Climate Issues
Client News
14th December 2021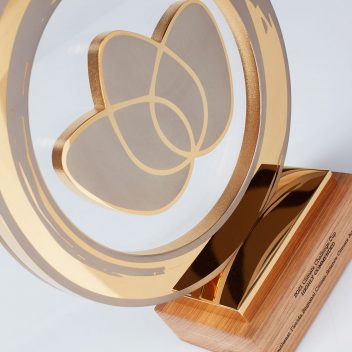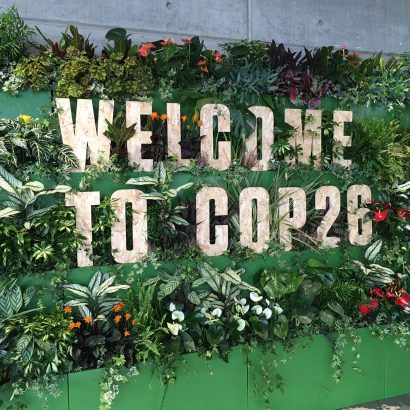 The need to address the climate crisis is urgent – and a new international competition, the Climate Challenge Cup, celebrates partnerships that are doing just that. Awarded at COP26's official Green Zone, the Climate Challenge Cup was awarded to civic research partnerships tackling climate change, whether that be helping society adapt to extreme weather events or helping to achieve 'net zero' targets by reducing carbon emissions. These changemakers and innovators deserve to be recognised for their work towards a brighter future for the next generation.
The Young Foundation is at the heart of this, as the UK's centre for community research and social innovation. The organisation works with communities to lead and inspire change at a local level.
"The Climate Challenge Cup shows a new kind of activism is taking hold," said Helen Goulden, CEO of The Young Foundation, who awarded the trophies. "It celebrates social, sustainable innovation that busts through silos, disciplines and sectors to bring actors with a shared vision but different resources together to create change that stands up to scrutiny."
With finalists spanning the UK and the US, an award ceremony like this has the promise to affect real change globally. Winners were recognised for their trail-blazing, scalable projects, and were able to collect their worthy awards in person at COP26.
South Chicago's Green ERA won the prize for climate adaptation for their Renewable Energy and Urban Farm, and the UK's Concrete4Change won the prize in the net zero category. After the event's first successful year in 2021, there is hope for furthercelebrations of individuals pioneering a more sustainable way of life.
Professor Alex Halliday, Founding Dean of the Columbia University Climate School and Director of The Earth Institute, and one of the Cup judges, said: "The climate crisis demands innovative solutions developed as partnerships between researchers, businesses, decision-makers and communities. The Climate Challenge Cup is a great way to focus attention on some of these breakthrough ideas."
Climate Conscious Awards
The awards had a prominent focus on sustainability, which is something EFX pride themselves on in their award manufacture, featuring the Climate Challenge Cup's recognisable logo, made in 70% recycled aluminium, and floating in recycled acrylic. A solid weighty wooden base represents the strong foundations and community spirit. Then printed acrylic adds the detailed finishing touches.
EFX is always striving for more sustainable and eco-conscious design elements when creating our awards. A spokesperson from The Young Foundation said: "EFX not only produced fabulous trophies with eco-credentials, but also worked with our team to a very tight deadline, delivering on time for our event".