Special EFX's Trophies Witness History at Kipchoge's Sub-Two-Hour Marathon
Client News
13th December 2019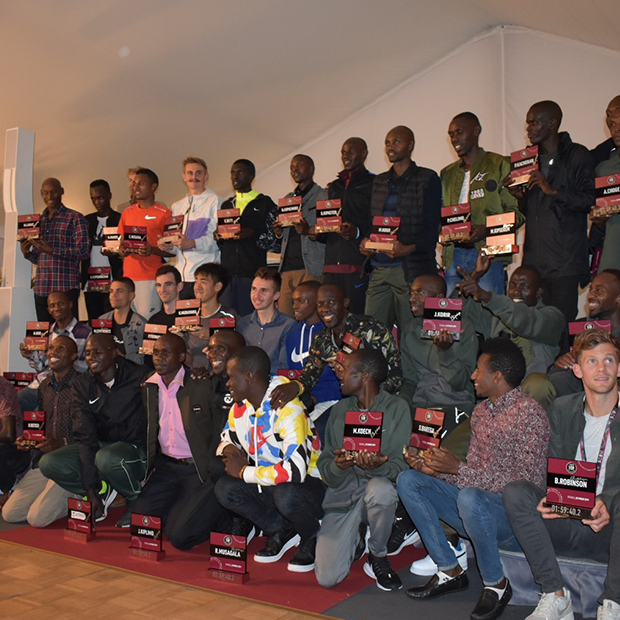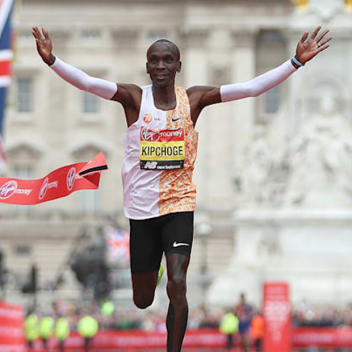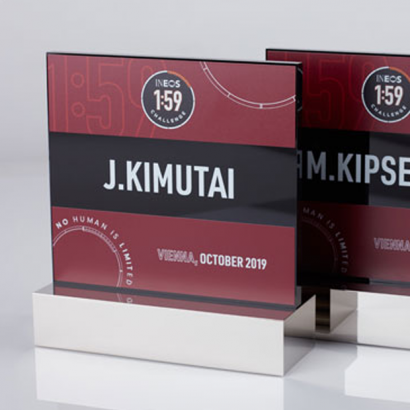 At 7.15AM on 12 October 2019, Eliud Kipchoge calmly ran into the Prater Park, Vienna. The world record holding marathon runner had a single goal in his mind: to run a marathon in less than two hours, as part of the INEOS 1:59 Challenge. The rest is history, as they say. Special EFX is thrilled to have played a supporting role in such a remarkable event – designing and manufacturing the official souvenir trophy plaques presented on the day by Kipchoge to his to all-star team of 41 pace-makers.
"This was the best moment of my life," Eliud explained at a press conference after the race. "From the first kilometre today I was really comfortable. In my heart and my mind, I hoped to run under two hours and make history. I hoped to leave a positive message to the whole world that no human is limited."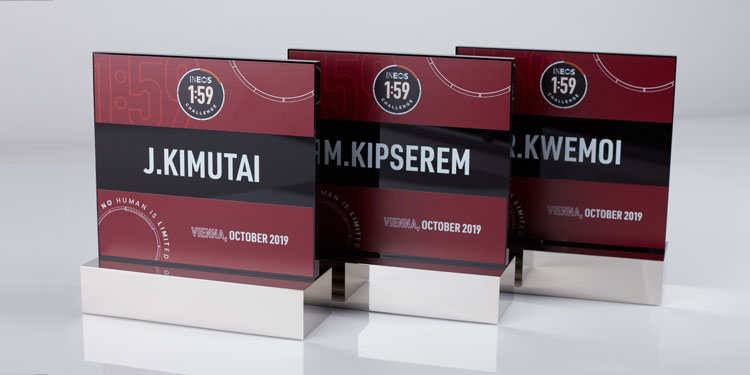 The event gained a massive global audience under the social media hashtag #NoHumanIsLimited and some 250,000 people lined the track on the morning. The challenge of anyone breaking two hours for running 26.2 miles was always going to be up there with Roger Bannister's 4-minute-mile, back in 1954, and the world was watching. Kipchoge attempted to break the two-hour barrier back in 2017 but failed. This time, with sponsorship from INEOS, Kipchoge ran with a team of world-class pace-makers and an electric pace car, which projected a laser beam onto the track to set the target speed. The clock stopped at an incredible 1:59:40.2, and Kipchoge's position was cemented as the greatest ever marathon runner.
Free-standing trophy plaques set to become collectibles
The EFX-produced personalised free-standing trophy plaques are likely to become collectors' items, such was the magnitude of this global, sporting occasion. Achieved in a combination of printed acrylic and polished nickel plated aluminium, each one is personalised with the pacemaker's name and signed by Kipchoge– proof for years to come that he was part of this historic, sporting occasion.