Special EFX Produces Ultimate Trophy for US Open 9 Ball Championship
Client News
17th May 2019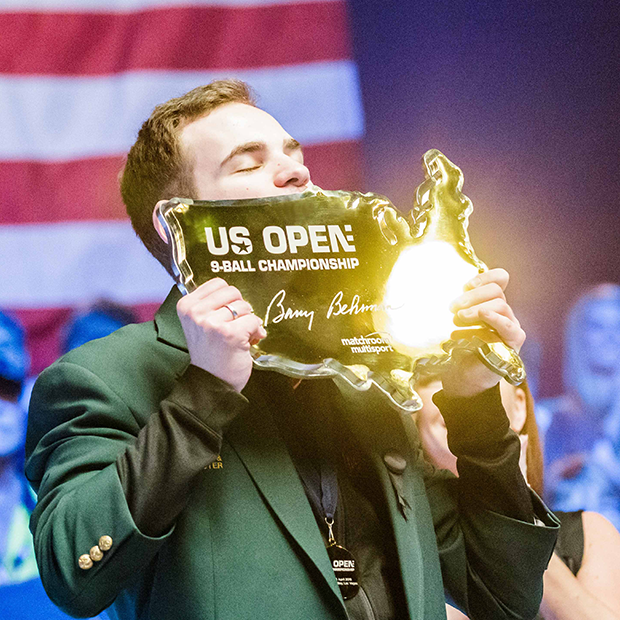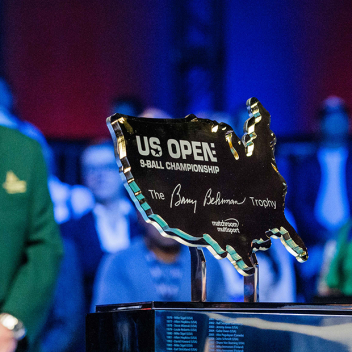 The US Open 9 Ball Championship is on each and every billiard player's radar. Founded by the great promoter Barry Behrman some 43 years ago, it has grown into a giant in the world of billiards and taken on an identity as revered as The Masters in golf or Wimbledon for tennis. The new promoters of the partypoker sponsored event, Matchroom Multisport, contacted Special EFX to design and manufacture a new trophy to mark the auspicious occasion.
Melanie Osborne, Director at Special EFX explains what was involved in manufacturing such a prestigious trophy. "It takes honed skills and an innate understanding of the materials employed to be able to produce such a large and imposing trophy, which will stand the test of time. The EFX team designed, engineered and constructed this trophy here at our Stratford manufacturing workshops, using the latest 3D, water-jet and engraving technology and demonstrating an eye for detail for which we have become famous."
Sport trophy design emulates history and augments prestige
The brief was to capture the essence of the original trophy design, which features the map of the United States, and to then enhance and augment its prestige and glamour. The design studio was set to work and EFX Designer Richard Nash came up with the new design, complete with removable map section, support struts for attaching the map to the plinth and sufficient space to engrave the previous 42 winners on the plinth.
The magnitude of the trophy takes the breath away…the plinth alone weighs-in at over 17 kilogrammes and the finished height is over 540 mm. The map is finely worked from solid aluminium and finished in an opulent combination of polished nickel and gold plate. Named the Barry Behrman Trophy, it honours the famous founder of the event and celebrates its future.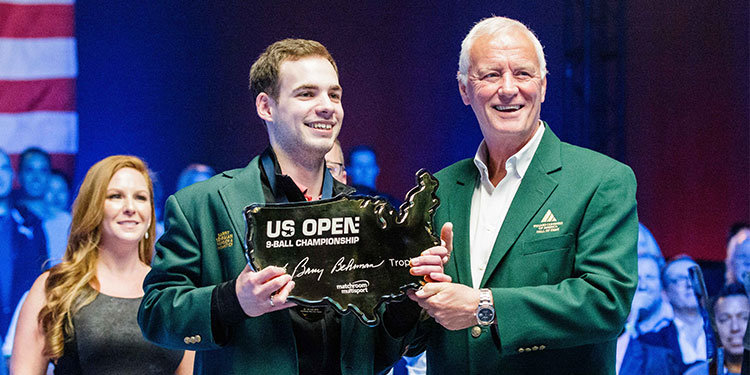 A spokesperson for Matchroom Multi Sport, said: "We were delighted with the new US Open trophy produced by EFX. We had a very particular brief for a trophy which captures the history and prestigious of such an important event and EFX delivered with a trophy which caught everybody's eye. The trophy is already instantly recognisable thanks to its traditional roots, keeping the US Open map as its outline while adding 43 years of history on the base."
The Championship final took place at Mandalay Bay Resort and Casino Convention Center in Las Vegas and was transmitted on television to 100 countries. The ultimate winner Joshua Filler from Germany beat Wu Jiaqing 13-10 in the final and won $50,000 prize money, the new championship trophy and his first green US Open winner's jacket.