Sparkling New Trophy Fuels Momentum of Manufacturing Champions Awards
Client News
19th December 2017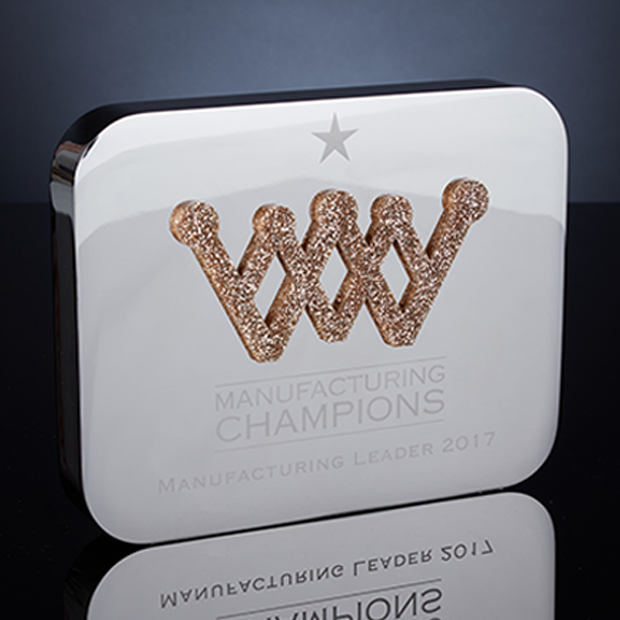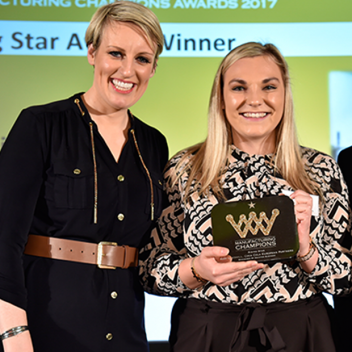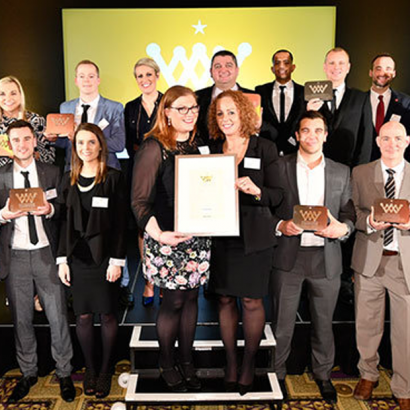 The Manufacturing Champions Awards are in their 4th year. The organisers, keen to maintain the momentum and keep the Awards engaged with industry, this year commissioned a sparkling new trophy design and introduced the SME Innovators category. The luncheon event took place 7 December at the Midland Hotel, Manchester and was hosted by TV presenter and broadcaster Steph McGovern. The occasion celebrated the Awards' winners and provided an excellent forum to highlight the exciting careers on offer in the manufacturing sector.
The organisers reported that the exclusive design of trophies made exactly the right impression: "The trophies look amazing and many of the winners commented on the day just how substantial the trophies feel. The service EFX provided, from the start of the commission to the delivery of the trophies, was simply outstanding".
Free-standing awards sparkling with gold
The free-standing awards are manufactured from solid aluminium and finished in polished nickel plate, complete with smooth, rounded corners. The Manufacturing Champions Awards logo appears in gold sparkling acrylic on the front face and the winners' details are immaculately laser engraved.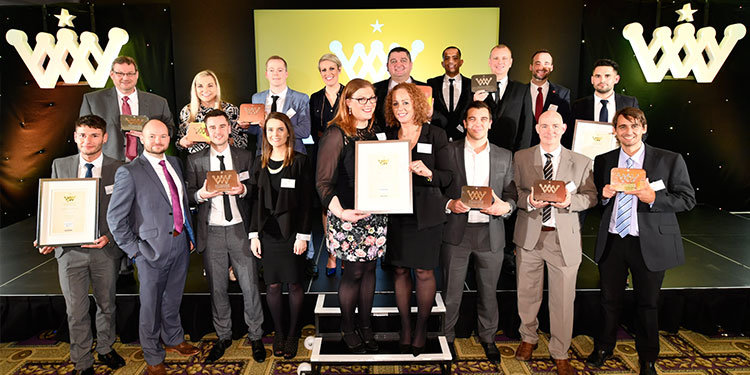 Manufacturing Champions Awards winners
The winners, announced on the day, straddle all sectors of manufacturing industry, from small start-up to global giants. This year, they included Kodi Gledhill from Coca-Cola European Partners (Rising Star Award), recognised for both her engineering skill and her promotion and support of women in manufacturing, Kenny MacFarlane of Handrail Creations (Manufacturing Leader Award) and Philip Edwards of Fujifilm Speciality Ink Systems (Employee-led Innovation Award). The new category of SME Innovators Award was won by the OEM Sales & Engineering team at Elfab Ltd, recognised for beating its competitors' lead times by seven weeks.