Seven Day Race for Mercedes-Benz Annual Award
Client News
14th February 2015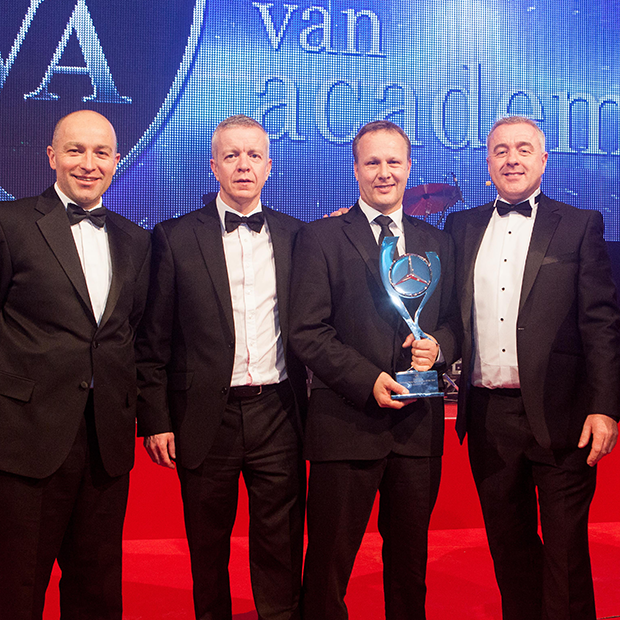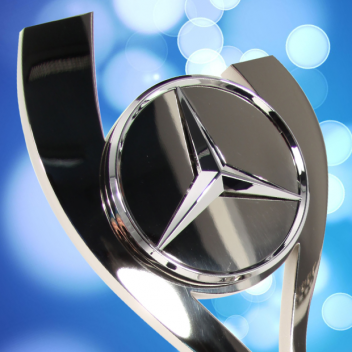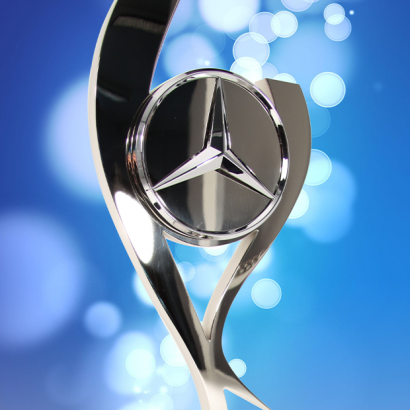 What do you do when your Managing Director announces he wants to change the current trophy your company presents at its major annual Awards AND it is just one week before the event!
For Jane Robertson, Events Manager-Vans at Mercedes-Benz (UK), the solution was to pick up the telephone to Melanie at EFX: "I contacted Special EFX as I know Melanie has been involved in producing wonderful trophies for me in the past". The brief was agreed and the EFX studio created a couple of initial designs, one of which hit the mark with all concerned.
Four days later, Steve Bridge Managing Director at Mercedes-Benz Vans, was delighted to present the stunning EFX designed and manufactured, giant trophy to Ciceley Motors. The perpetual trophy is an impressive 38 cm tall, made in nickel plated aluminium and designed to accommodate two Mercedes-Benz van badges, mounted on the front and back. The plinth is fitted with an engraved plate featuring the winners' names and neatly attached with inset magnets.
Jane reported back after the event: "We certainly weren't disappointed as the trophy exceeded all expectations.  The MD loved it and the dealer who received the award was absolutely thrilled".