Foodservice Packaging Awards – Served with Style
Client News
21st March 2015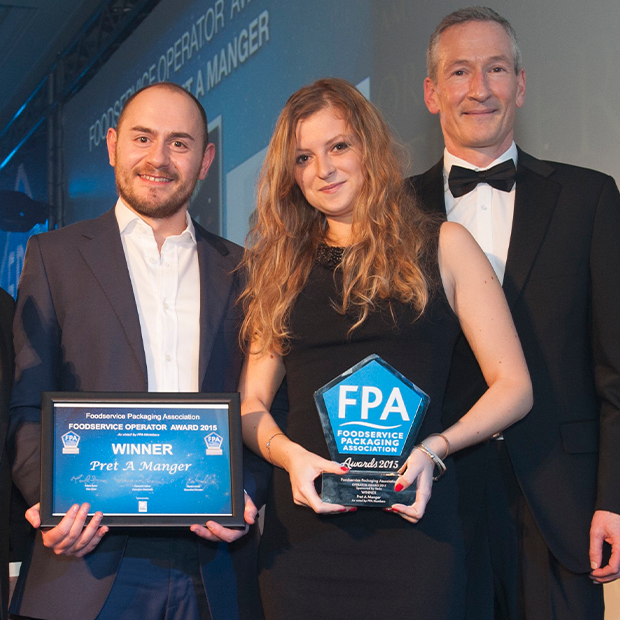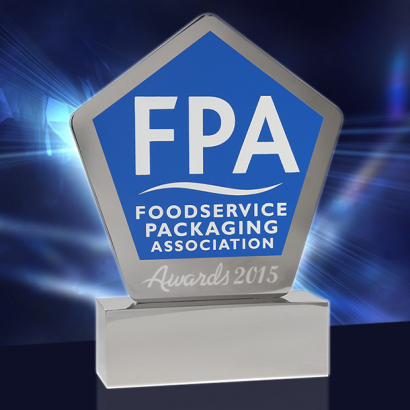 You may not have given a second thought to the paper cup in which your skinny latte appears on your desk, the pizza delivery box which arrives at your front door or the clear sandwich packs which keep your lunch fresh. Food packaging for food and drink served outside the home is a huge business and its interests are promoted by The Foodservice Packaging Association. Martin Kersh heads up the running of the association, including the important, annual Foodservice Packaging Awards.
This year, the black-tie event was held at the Grand, Brighton and was hosted by Keith Chegwin. Martin explains: "For a member to win an award it is a huge accolade and one that will play a major part in their marketing".
The design of the actual trophies was crucial as it appeared across the association's extensive pre-event publicity material and they were, of course, the centre of attention on the night.  "We approached EFX to design and produce our trophies because we wanted a trophy that would be desired by all our members. Something that looks to be of value and stands out when on display and featured in photography. EFX has achieved this and more. The feedback from members is that the trophies provide very strong branding for the FPA, feel solid and look expensive."  The surprise for Martin was that he was presented with one of the awards himself; he was recognised by the members for his service to the industry.
The FPA awards are made in polished nickel plated aluminium and are digitally printed on the front and laser engraved on the reverse and base.