Scope for Creative Awards is Limitless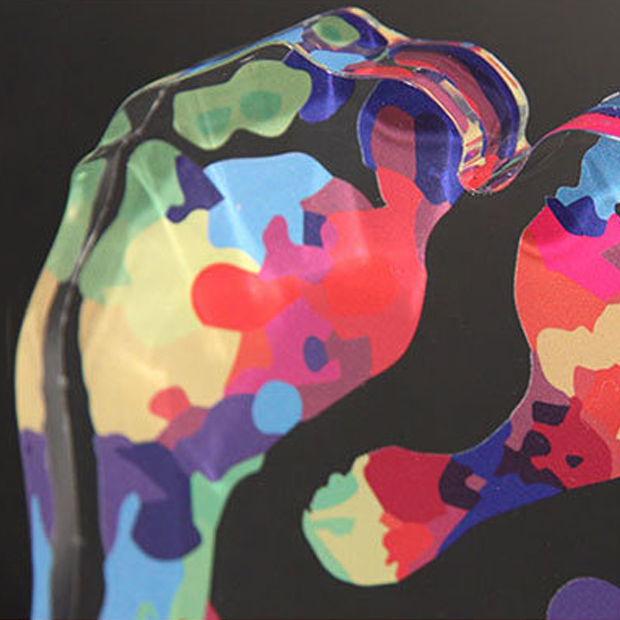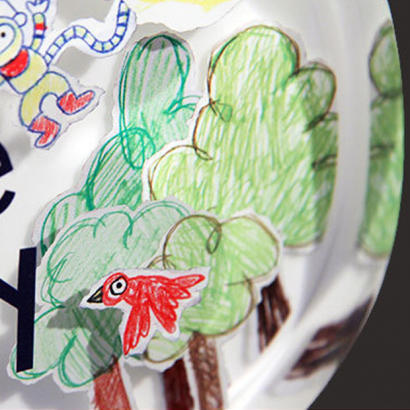 Over the years of designing and manufacturing contemporary styled awards and trophies we have learned that investing in the latest and best technology is always worthwhile. However, we have also learned that there is no substitute for creative talent.
The latest laser, digital printer from Germany is only as good as the artwork it is printing. Indifferent artwork can look smart but it will never produce that "gasp- factor" we all crave, when the customer and ultimate recipient says "WOW".  So, yes EFX has an amazing array of kit around our works, particularly in the print department, but we are fortunate to also have a multitude of creative talents lurking amongst our staff in the design studio, sales office and print room.
This charming illustration is an original by James. Flexible in his style, his artwork helps to create awards which are full of character and truly unique. Children just love it! It was printed onto acrylic but would have worked equally well on glass or metal.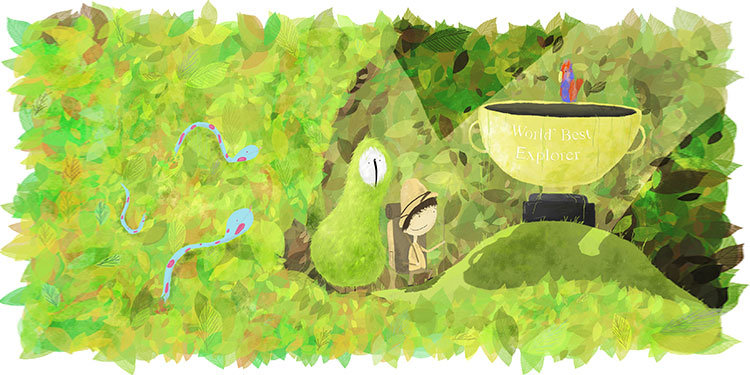 In contrast, this award demonstrates how depth of field, contemporary styling and powerful use of colour can highlight the forward-looking and dynamic attributes of the business. In this case, we digitally printed the artwork onto glass.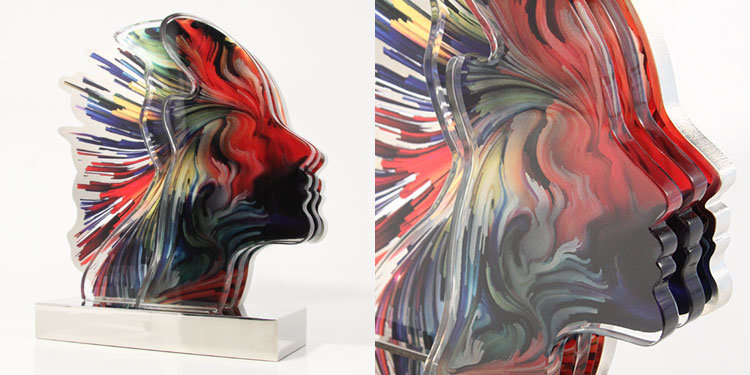 The EFX team also boasts a specialist in mosaics – Shelley, who works in the sales team. Carla paints hospital and nursery murals, Amanda is a jewellery designer and we have discovered that Tom in the design studio has a passion and particular talent for designing awards and trophies around Superhero themes! We also commission external artists when a specific style is requested, as these famous horses illustrate. They were all hand-painted − individually.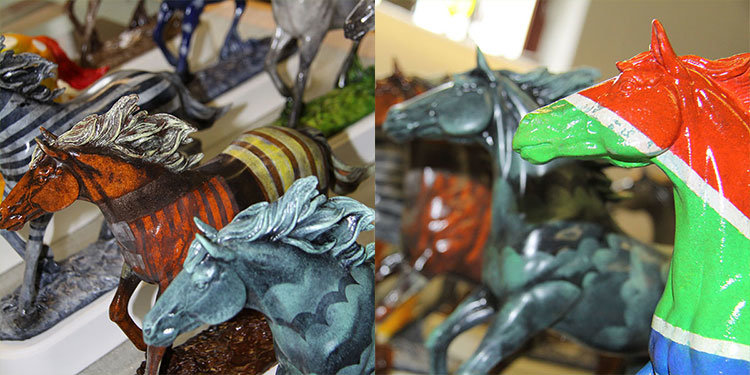 Capturing photographic images is a proven route to producing creative awards and trophies which are sure to resonate with the recipients. These acrylic and glass trophies are a perfect souvenir of a memorable day.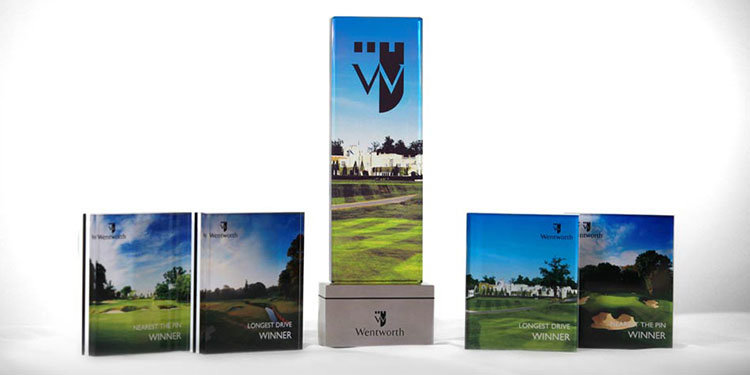 Creative design combined with the latest technology has infinite possibilities. Do get in touch if you would like ideas for your next awards.
Save
Save
Save
Save
Save
Save