Trophy Delivers Branding Values for Pharmaceutical Client
Client News
19th March 2018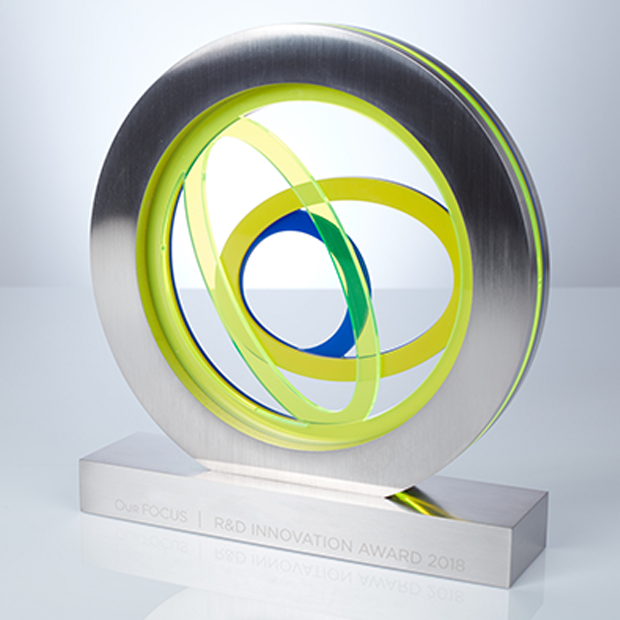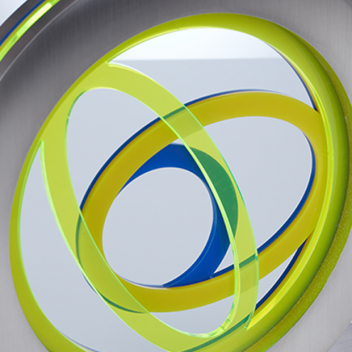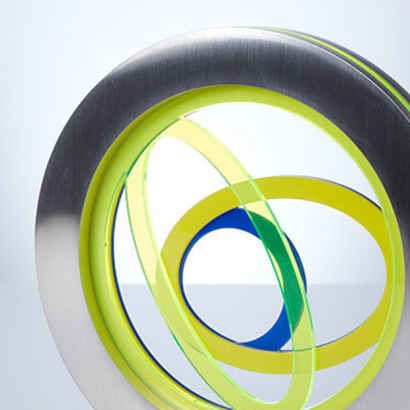 Capturing the image and essence of a company's strategy in the design and quality of a trophy can be a fundamental aspect of a client's brief. The EFX design studio has a number of proven techniques which significantly enhance the impact and prestige of the trophy, both at the time of presentation and long-term.  The recently produced, custom-made trophies for the global pharmaceutical company Boehringer Ingelheim is a perfect example.
The customer commissioned three awards for presentation at its senior leadership conference, to celebrate outstanding examples in the company of those driving healthcare, innovation and leadership behaviours.  Reinforcing the brand's values was a key element of the brief given to EFX by Catherine Turner Limited, the event company: "Special EFX took the brand, logo and concept and created a beautiful award that teams were honoured to receive. Yet again they exceeded expectations and our clients were delighted with the result".

Trophy branding mirrors that of client
Both the unique design and the outstanding quality of the trophies are immediately evident. Each one stands 252mm tall and 250mm wide, pierced and honed from impressively weighty, solid aluminium and finished in sleek, brushed nickel plate. The outer setting is sliced through with a ring of green acrylic, which catches the light and reflects down onto the pristine surface of the plinth.  The overlapping, inner elipses are achieved in a combination of fluid green, yellow and blue acrylic, mirroring the forms and colours of the award's branding.  Crisp, laser engraved text on the plinth completed these high value business awards.