RNIB Honours Coronavirus Heroes with the See Differently Awards
Client News
25th February 2021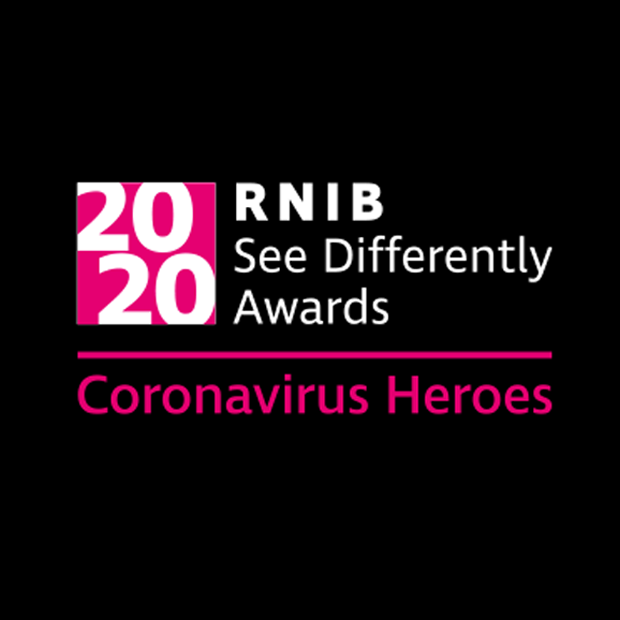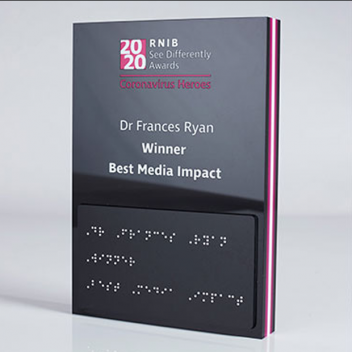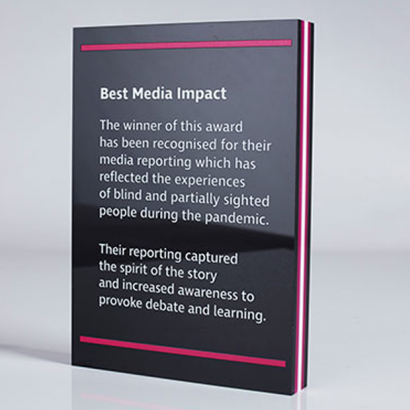 In a year when most people have struggled with the extreme challenges and heartache that the Covid pandemic has caused, for those with sigh loss these difficulties and sense of isolation have been compounded. In honour of some of the amazing people and fantastic support from organisations which have recognised this, RNIB launched the See Differently Awards 2020 – Coronavirus Heroes. EFX is delighted to have created the special braille trophies and to celebrate the finalists and winners.
RNIB awards featuring brand colours and braille panel
The exclusive trophies are free-standing and manufactured in layers of coloured acrylic, using RNIB's brand colours. The front face of each features a braille panel provided by RNIB, incorporating the winner's name and award category.  On the reverse, a brief description explains the outstanding attributes of the winner and why they won the award.
A spokesperson for the RNIB commented: "We wanted to create a premium trophy that recognised the outstanding contribution and commitment of our winners. The EFX team worked with us to consider our accessibility and brand needs which were both well reflected in the final trophy.  We loved the trophies and feedback from our winners confirms they loved them too!"
The awards attracted thousands of votes for the winners from a shortlist of nominees. They include some heart-warming stories, which you can read about on the RNIB website.