RMA Salutes British Army Campaign
Client News
26th September 2017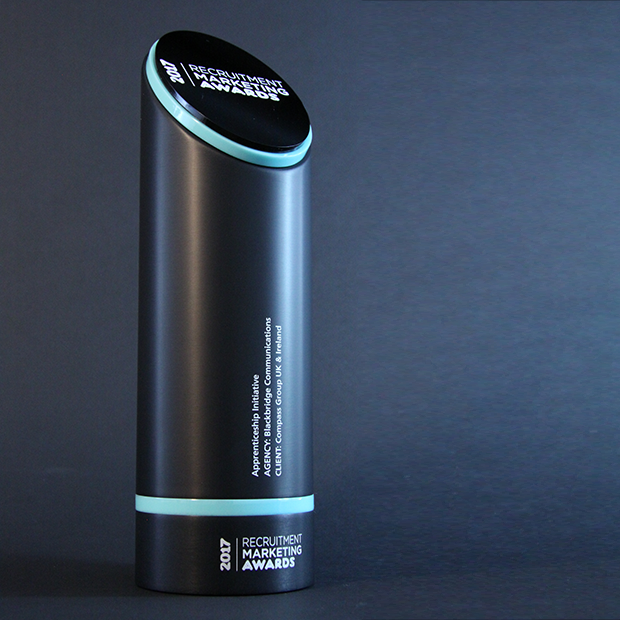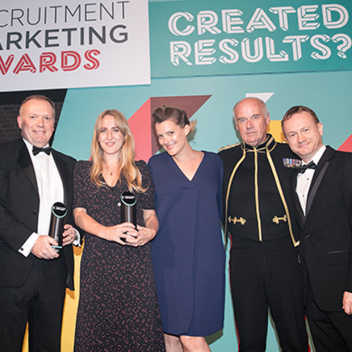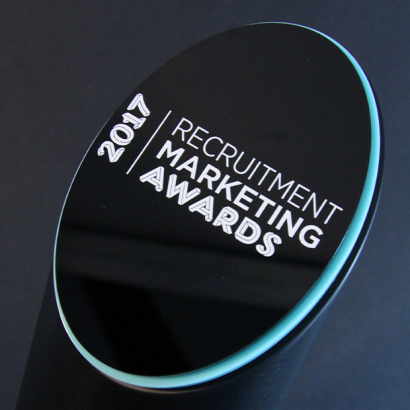 The Recruitment Marketing Awards were first presented in 1980. Whilst the trophy design has changed significantly over the years, the objective of the event remains the same. It is part of the backbone of the industry, rewarding and recognising excellence and professionalism in recruitment marketing and talent management. In this, an era of low unemployment, smart practice in this discipline can pay huge dividends for companies and organisations looking to grow.
Black anodised finish sets style note
The Awards dinner and presentation was held 12 July at The Brewery, London and was hosted by the ever-topical Paul Sinha, a frequent participant in radio and TV quiz shows, including The Chase. The sleek, black, cylinder-shaped trophies were made in a weighty solid aluminium. The striking black anodised finish is immaculately trimmed with inset blue acrylic, whilst the text and logo is laser engraved to complete the stylish look.
Marmarama wins Campaign of Year at Recruitment Marketing Awards
The categories and winners span the public and private sector. Amongst the winners were the Tonic Agency which picked up the prize for Best Digital Solution for its Police Now campaign and Pink Squid collected the Internal Communications honour for its work with Legal & General, whilst the ultimate Campaign of the Year went to Marmarama for its creativity and execution of the British Army campaign.