Riding to Victory Come Rain or Shine in the Renny Stirling Memorial Trophy Race Day
Client News
18th May 2021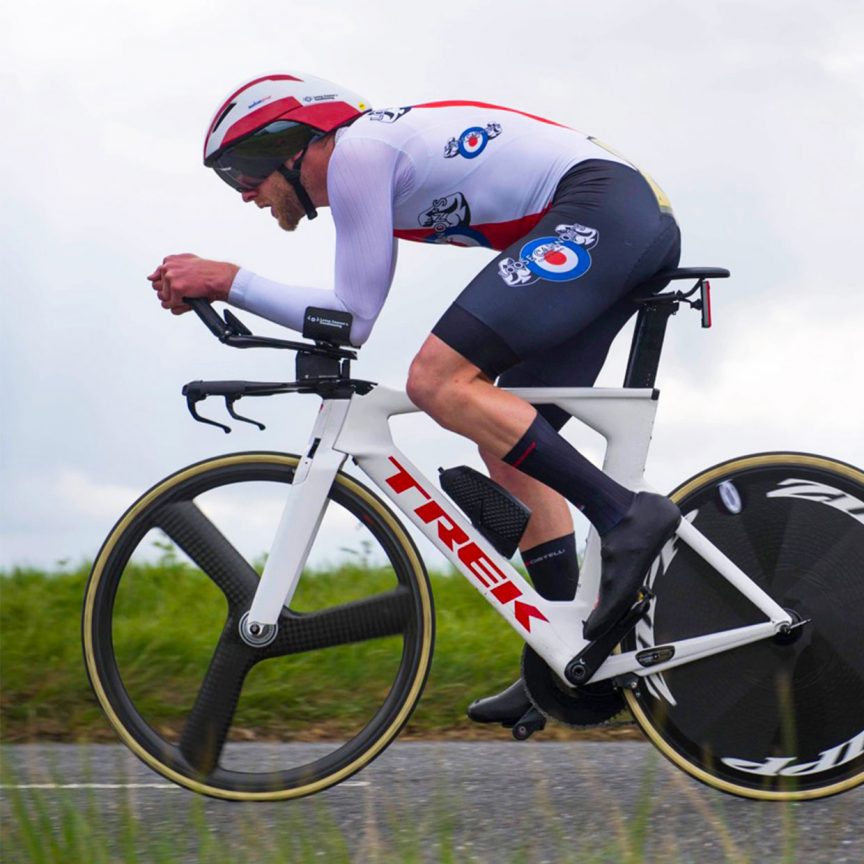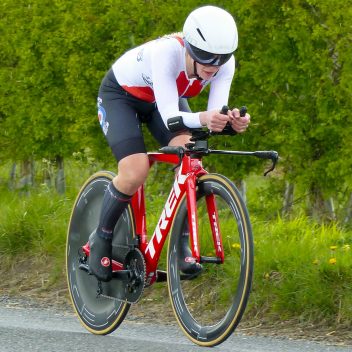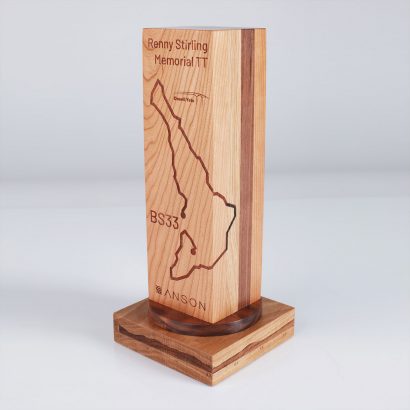 The 'winner takes it all' at this premier time trial cycling event. Usually seen riding the quiet lanes and countryside around Suffolk; this fast pace event saw Lloyd Chapman of Loose Cannon's Conditioning win the trophy, with the unpredictable UK weather conditions considered, posting an unrivalled time of 42.40!
Dedicated to the remembrance of Renny Stirling with his sheer passion and dedication to the sport. Cycling was a prominent part of many aspects in his life, as a revered time triallist and his time devoted to supporting clubs and teams. He famously said that he didn't believe in 'celebrating mediocrity' so only the best and the fastest cyclists were winning this award!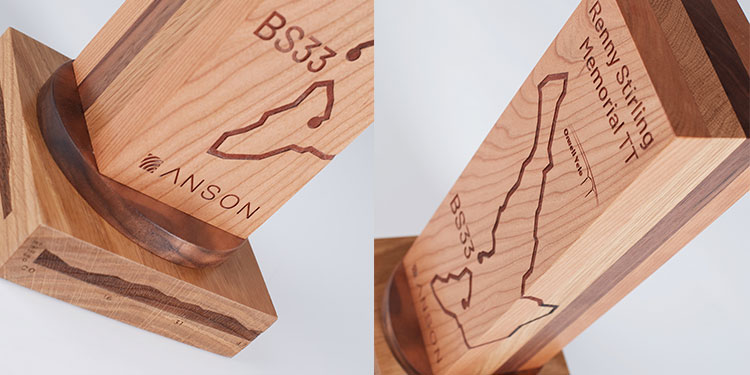 Sustainable natural wooden award
The natural wooden award was sponsored by Anson Timberworks for Orwell Velo's Cycling Time Trials Suffolk based event. It is a striking layered wood tower using different coloured Cherry, Walnut and Oak with a removable magnetic stainless steel plate, and engraved with winners names, as the event grows in recognition! The sustainable award lends itself to this annual outdoor event, with the added deep engraved detailing of the course map as the focal point! The natural material choice is also a wooden nod to Anson Timberworks, as one of their generous sponsors. Wooden awards are a great way to show your eco-conscious values at your events!
The money raised from this high speed event will be directly invested into the youth team – 'For the 2021 season and beyond, one of our key objectives is to focus time, resource and effort into the next generation of riders to keep this sport thriving locally.' Orwell Velo, social media pages. Club chairperson, Chris Leggett, also said 'the event was great and the trophy went down a storm!' No pun intended on the event day's questionable weather!'