Rewarding Creativity in Communication With The UK Content Awards 2022
Client News
14th September 2022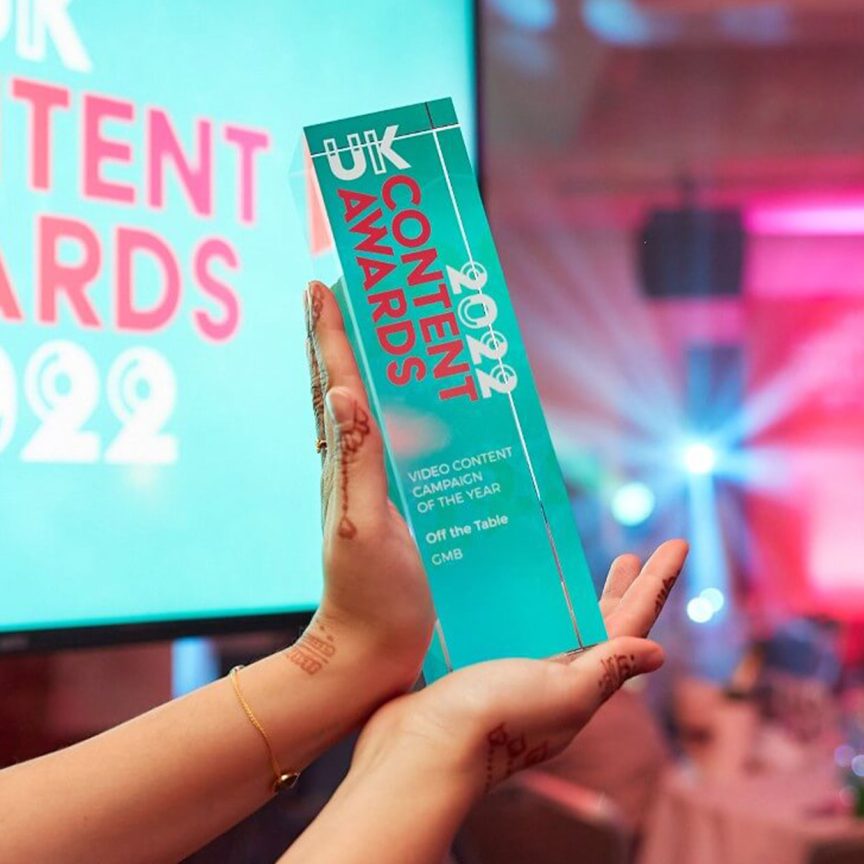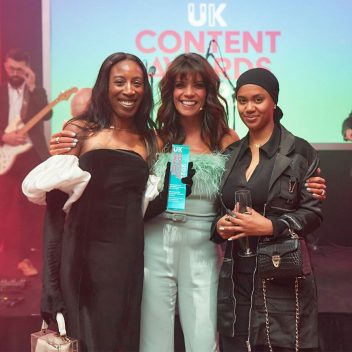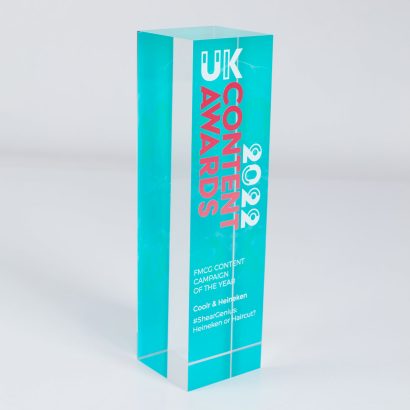 Content Agencies from across the country gathered for the UK Content Awards in London, on 7th July 2022 at the Montcalm Marble Arch. The evening began with a sparkling drinks reception which was followed by a gala dinner and the all-important 2022 winners' announcements.
The Awards showcase and reward exceptional content campaigns and creators who are working across the UK to deliver increased engagement, awareness and traffic to brands and businesses. Judged by esteemed industry experts, the awards are one of the most respected accolades in the Content Industry and consequently attract the best content agencies and teams in the country.
The 2022 Event was hosted by Jenny Powell, Greatest Hits Radio and TV Presenter who was joined on stage by Nicky Wake, Founder of Don't Panic Events and some of the judges attending the event.

Designing the UK Content Awards Trophy
This trophy had to reflect all the key ingredients that are used to make great content. It needed to be clear and simple, with a strong brand identity and a unique final flourish too.
The final design was a clear acrylic award, in a classic column shape, and enhanced with a digitally printed graphic design incorporating the logo and brand colours.
This really allowed the unique font and colour scheme of the brand to shine through – making that the heart and soul of the trophy design.
Winners of the UK Content Awards 2022
30 categories were celebrated including Small and Large Agency of the Year, In-House Team of the Year, Content Campaign of the Year and the Rising Star Award. Amongst the winners on the night were Push Live & Oracle Red Bull Racing, One Green Bean & Costa Coffee, Chelsea Football Club, Hill & Knowlton Strategies & HSBC and Prostate Cancer UK.
Amongst the winners on the night were the ITV Content Team who delivered 'Off the Table' a Good Morning Britain, YouTube original series that introduced the iconic breakfast show to a younger audience. Delighted with their win, the team and their gorgeous winner's trophy appeared on the Good Morning Britain ITV Show and across their social media platforms the following morning.

Motivating your team with Awards
Entering Awards is a great way to celebrate your clients and team, they are proven to increase new and existing client engagement, attract new talent, create a motivational and team focussed culture and develop commitment and loyalty.
In fact, the latest statistics show that awards recognising achievement are one of the best ways to motivate your team.
The UK Content Awards are part of the Content Awards Series which also includes the European Content Awards and Global Content Awards. The awards are delivered by Don't Panic, proud owners of the Awards Trust Mark.