Recognising The UK's Most Paw-fect Police Dogs
Client News
26th November 2021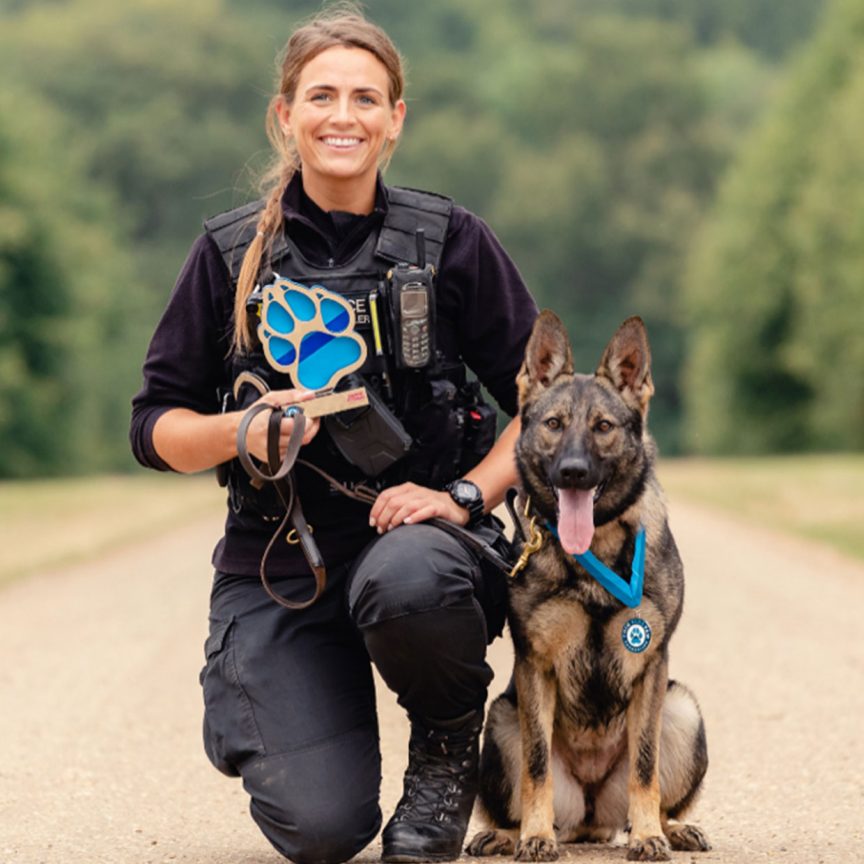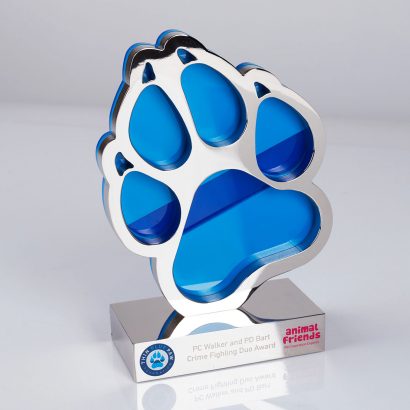 Celebrating the remarkable achievements and hard work of both retired and serving police dogs across the UK, the first inaugural Thin Blue Paw Awards was a great success. This new award ceremony for The Thin Blue Paw Foundation provided the 'dogs and handlers the recognition they deserve, and highlighted their bravery and accomplishments over their careers. It has been brilliant for the Thin Blue Paw Foundation in raising awareness of the charity and the work we do for these amazing animals.'
The nominations came in from across the UK with stories of courage and loyalty, this meant finalists and winners were the communities treasured champions. The panel of judges was composed of sponsors of the awards and the Thin Blue Paw Foundation, like Animal Friends Insurance – "Judging the awards was extremely difficult as all the nominees are real superheroes, saving lives, catching criminals and protecting our streets day in day out but the award winners are true exemplars of dedication, valour and gallantry.
"It has been an honour for Animal Friends to support Thin Blue Paw Foundation in their first year and see first-hand the extraordinary impact they are making for serving and retired police dogs across the UK. The animals they help have given everything to courageously protect our communities and keep us safe and it's a privilege to be able to give something back to them; a dignified and happy retirement." – Chief Executive, Animal Friends Insurance, Westley Pearson.

Logo Inspired Awards
The blue striped paw recognisable as the Thin Blue Paw Foundation's (TBPF) logo was realised in a solid high shine printed and engraved aluminium award layered with a vibrant blue acrylic. "Everyone that has seen the awards has commented on how brilliant they are. The quality and finish of the awards was amazing, they really did exceed our expectations, we highly recommend using EFX." -said TBPF. The worthy winners Elvis, Bart, Nala, Calli, Stark and PC Darren Sewell received their awards during an evening of excitement, awards and lots of dog treats for the serving and retired police dogs, handlers and their families held at Knebworth House, Hertfordshire.
From a team of devoted dog lovers, this brief had EFX's heart. A spokesperson from Thin Blue Paw Foundation spoke about working with EFX –"We were extremely excited to work with EFX, from start to finish the customer service was absolutely amazing! We could tell they were truly motivated and enthusiastic to create us a bespoke award that conveyed exactly what we wanted to achieve. Throughout the whole process from the design, manufacture and up until delivery, they ensured we were continually updated and answered any queries we had promptly and efficiently. They were even able to ensure swift manufacture/delivery in the short time frame we gave them prior to the ceremony. We will 100% be using EFX again for our 2022 awards, a big thank you from everyone at the Thin Blue Paw Foundation for making our awards so special."