Recognising Effort and Achievement at the National Apprenticeship Awards
Client News
23rd January 2023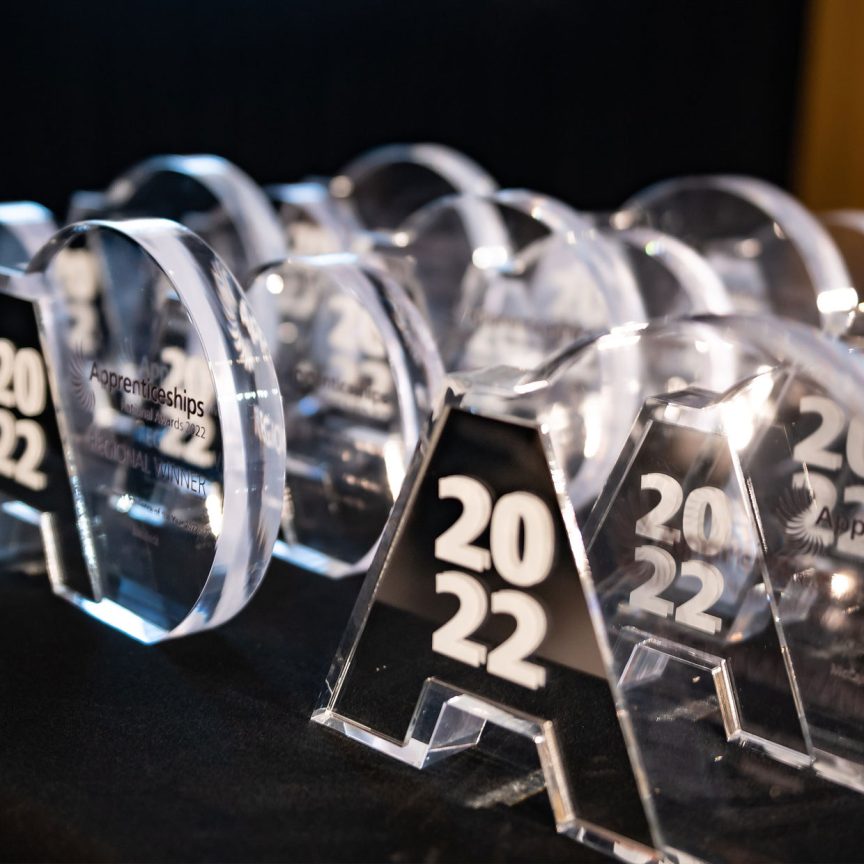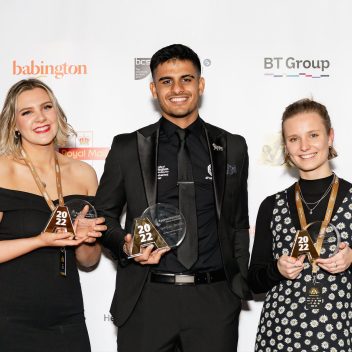 The 2022 National Apprenticeship Awards were held in London on Wednesday 30th November, celebrating the achievements of motivated and talented apprentices from across the UK, as well as the employers who champion apprenticeships within their organisations.
This was the 19th year of the National Apprenticeship Awards, and each year winners are chosen for each Region, who are then put forward for the National Apprenticeship Award. 
In 2021, there were over a thousand entrants from over 300 towns and cities across the UK, ranging in age from 17 to 77 – proving that apprenticeships aren't just for young people, they're for anyone looking to give their career a boost.
2022's Awards were hosted by journalist and presenter Steph McGovern, who as a former engineering apprentice herself, knows how far a technical education can take you – as well as how many different opportunities it can bring.

Winners of the 2022 National Apprenticeship Awards included:
Umayr Tanveer, a Software Engineering Apprentice at BT who received a Special Recognition Award for his work promoting apprenticeships to school leavers from BAME and disadvantaged backgrounds.

Thomas Bartlett, who was awarded the Rising Star Award after a dramatic rise from HR apprentice to a Chief Operating Officer in just five years at Crosby Management Training and now leads his own team of three apprentices. 

Kimmy Kimani Hobbs, a Business Administration apprentice who was awarded the Apprenticeship Champion Award for her work at Milton Keynes College as an advocate for apprenticeships among BAME communities.

KMF Group Limited won Large Employer of the Year.

The BBC won Macro Employer of the Year.

Troup Bywaters & Anders were awarded Small Employer of the Year.
Robert Halfon, Minister for Skills, Apprenticeships and Higher Education said: 
"Huge congratulations to all the winners and finalists from this year's National Apprenticeship Awards. I'm passionate about apprenticeships and the benefits they bring to individuals, businesses and communities up and down the country. These outstanding apprentices and their employers are leading the way, demonstrating just how rewarding apprenticeships can be. 
Apprenticeships are an essential rung on the ladder of opportunity, offering people of all ages and backgrounds the chance to earn while they learn the skills they need to build successful careers while delivering the workforce employers need to flourish."

Designing trophies and more for The National Apprenticeship Awards
One of the most fun things about being involved with the acrylic trophy design for the National Apprenticeship Awards, is that there are a lot of different items to create.
As well as the awards themselves, which need unique designs for the Regional and National winners, there's also pin badges, bags and certificates that all need to be designed as part of the project.
One of the key features we wanted to include in the trophy design, was a combination of clear and mirrored acrylic. These two contrasting finishes came together to create a really fresh, stylish look to the trophy.
Alongside the trophies, EFX also created designs for bags, badges and frames certificates for the winners, using the National Apprentice Award branding for 2022.
National Apprenticeship Week 2023
National Apprenticeship Week (NAW) takes place between 6 to 12 February 2023 and is an opportunity for the education and skills sector to celebrate the achievements of apprentices around the country and the positive impact they make to communities, businesses, and the wider economy.
Get involved by visiting our website: NAW.Appawards.co.uk