Prudential RideLondon Succeeds as Legacy of London Olympics
Client News
23rd August 2016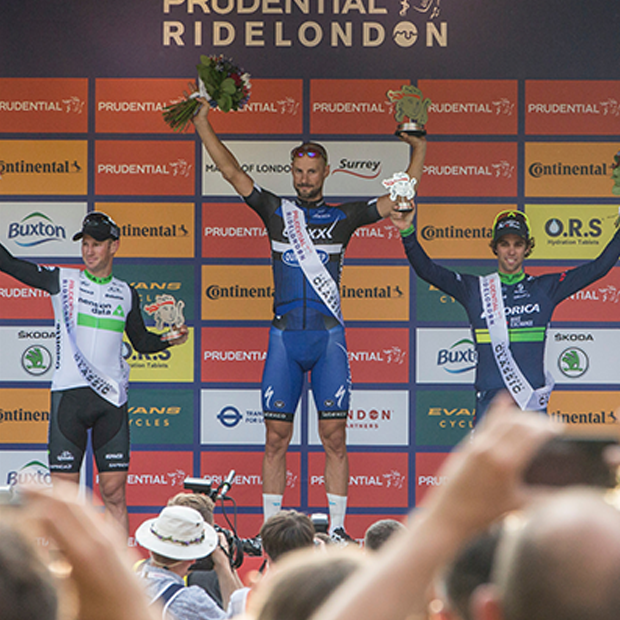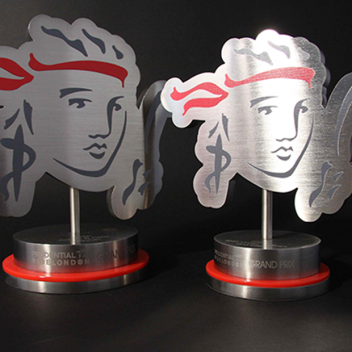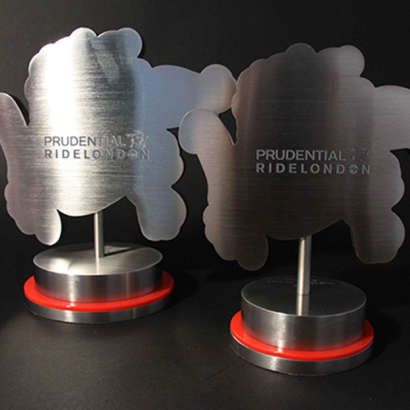 The Prudential RideLondon cycling event is one of the significant sporting legacies of the 2012 London Olympic and Paralympic Games. Initiated in 2013 by Boris Johnson, the then Mayor of London, and his agencies it has grown into the world's greatest cycling festival with two of the races achieving UCI world tour status for 2017. From city commuters wearing pinstripes taking part in a Brompton bicycle race to the world's élite, professional riders, the event offers action for all ages as participants or spectators. This year the event was held 29-31 July on the streets and in the parks of London and on a route through the beautiful Surrey countryside. Tens of thousands of people turned out to participate, watch the spectacle and have fun, many riding to raise funds for charitable causes.
'Prudence' inspired trophies
Special EFX was asked by Prudential to once again make the winners' trophies. There were 57 in total, which varied in size and inscriptions. The master design features the famous "Prudence", inspired by one of the four cardinal virtues. On the reverse is the Prudential logo. The RideLondon trophies were manufactured by Special EFX in high quality, brushed nickel plated aluminium, and digitally printed front and back.  There were four scaled sizes involved, which were each mounted on a three-tier base and individually laser engraved. Further decorative detail was achieved with precise digital printing and applied acrylic.
The spokesperson at Prudential commented: "The Prudential RideLondon festival has grown in status over the past four years, with us working closely with Special EFX who has expertly interpreted our brief to design and produce a range of beautifully crafted trophies, fitting of the world's greatest cycling festival."