Property Industry Names its Best at EG Awards 2017
Client News
28th September 2017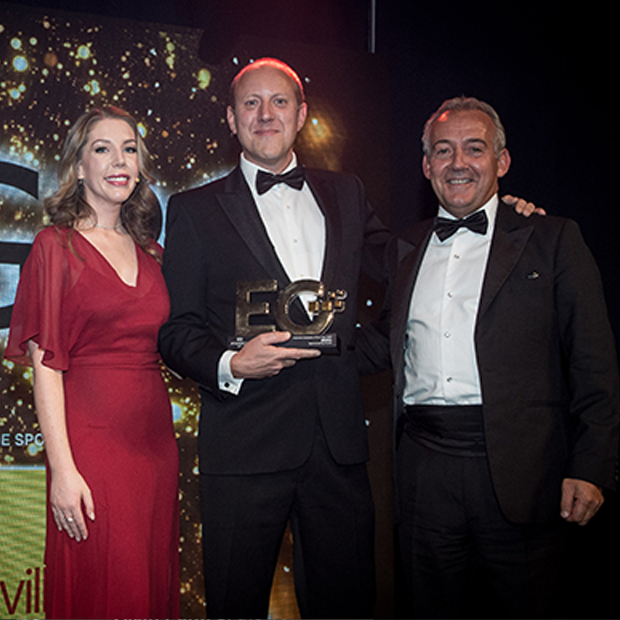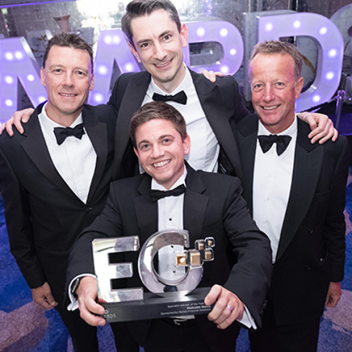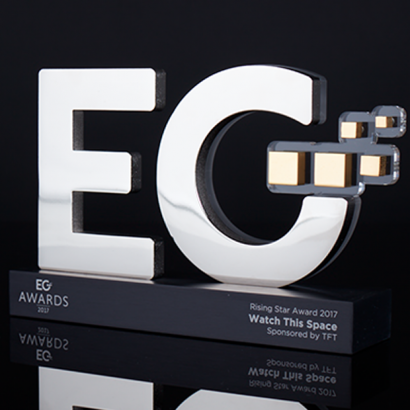 The EG Awards 2017 recognise and reward those considered to be the best in the property industry. The black tie annual Awards dinner was held 19 September at the Grosvenor House Hotel, London. The gold decorated trophies added an additional sparkle to this prestigious and widely supported event. Each year the organisers of the event, EG magazine, takes the opportunity to raise significant funds for one of the property industry's charities; LandAid, which works to end youth homelessness in the UK was chosen this year.
Glittering trophies endorse EG rebranding
The distinctive 'EG' logo provided the framework for the design. The trophies were water-jet cut from aluminium and the contrasting finishes achieved with nickel plate, polished to a mirror finish, and an anodising process, to create the striking black effect.  The additional, eye-catching, decorative squares were produced in clear acrylic and trimmed in polished gold plate, whilst the anodised plinth was digitally printed. Substantial to hold and glittering in the stage lights, the trophies proved a suitably prestigious prize and perfect photo opportunity for all the winners.
A spokesperson for EG explains: "EG have recently rebranded and wanted to make the new logo the focal point of the EG Awards trophy. EFX met the brief entirely and the EG team, and the winners, are delighted with the end product. As an event organiser, great suppliers are always important. Shelley and her team are a reliable source for bringing luxury and prestige to all of our trophies".
Twenty-one trophies were presented by host Katherine Ryan at the EG Awards 2017. Winners included Sir Stuart Lipton, who was presented with the Outstanding Contribution to Property Award for his 'game-changing' tower developments across London. Other winners included Savills (Residential Adviser of the Year), Cain International (Lender of the Year), Kontor (Offices Adviser of the Year) and Michelle Rothwell from Watch this Space (Rising Star).
Left and right banner photos by Ed Telling Photography