How Print Can Transform an Award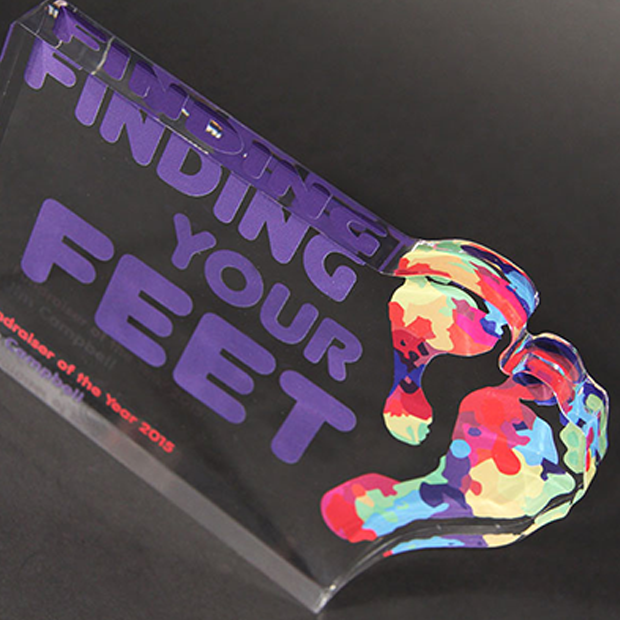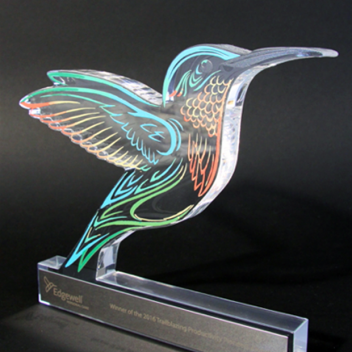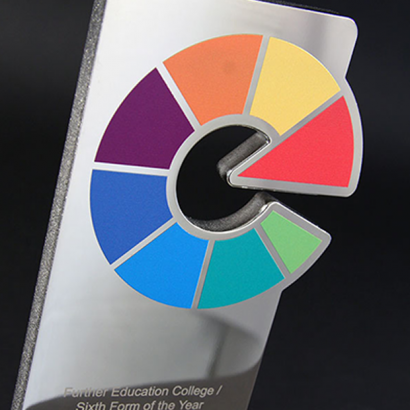 Virtually every one of the awards we manufacture passes through our print room. A calm oasis in what is otherwise a noisy production process. The print unit has expanded rapidly as we have invested in new technology and brought all our printing requirements in-house.
The latest piece of kit is an ultra high quality A2 flatbed LED UV printer with a bed size of 600mm x 420mm and the ability to print on almost any substrate.
Creating depth and tone
As printing techniques have become ever more sophisticated, so have our designs. A few years ago, we were commissioned to produce James Bond themed awards for a Fiat event.  We all have favourite jobs and this is one of Shelley's, who works in our sales team. "For me, the print aspect of this design is outstanding. I love the way the silver border of the Fiat badge looks exactly like the polished chrome you get around the grill on the front of a car, with real depth and substance, achieving a 3D effect with a 2D print. It's so clever."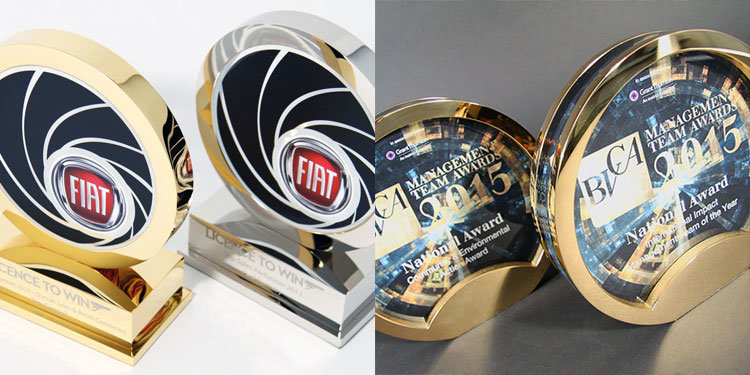 Digital colour print
But sometimes a simple technique, well-executed can be equally powerful. This laser-cut acrylic hummingbird gets David's vote as one of the best.  Like Shelley, David is an Account Handler in the sales department, worked for EFX for many years and has worked on literally thousands of different projects. "This award demonstrates how we can take a simplistic design element from a company logo and turn it into something unique and fabulous". The brushstrokes of the bird are digitally printed on the surface, whilst the back is coated in white.
The designers in the EFX studio have an expert knowledge of the printing techniques and effects available and discuss any options with clients at the outset. Influencing factors include the environment, such as UV resistant print for externally located plaques, the substrate of the award elements to be printed, and the size of the area to be printed.
Save
Save
Save