PRI Opts for Wooden Award to Reflect Sustainable Profile
Client News
6th November 2019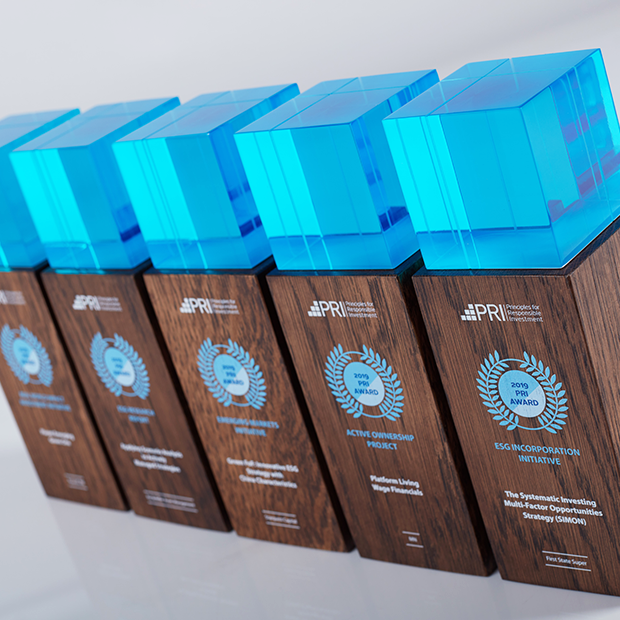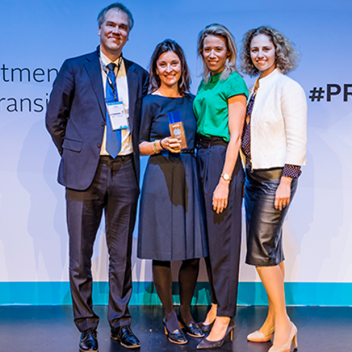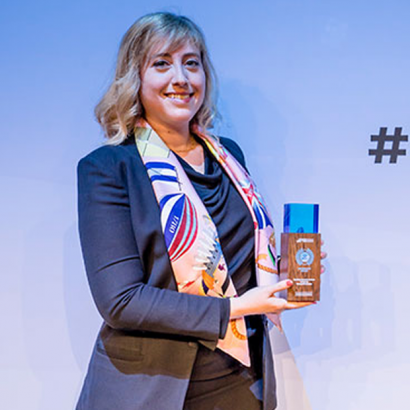 Today, many of us are attuned to the need to become far more responsible in our purchasing decisions. This is true at a business-to-business level too where increasingly companies are seeking to source from suppliers that mirror their own ethical and sustainable values. The PRI (Principles for Responsible Investment) is a leading example in the financial world, having recently commissioned a sustainable, wooden award from Special EFX.
EFX pursues a policy of minimising waste and its impact on the environment; in addition, it actively seeks to increase the use of recycled and sustainable materials in its production such as wood and recycled plastics. EFX's progressive approach includes daily recycling of a substantial volume of water from its water-jet cutting machinery and the generation of a high percentage of its total energy requirements via a roof solar energy installation.
Sustainable walnut wooden award
The design of the wooden trophies for the 2019 PRI Award was supplied by EFX's client. It features a digitally printed wooden podium, produced in sustainable walnut and capped with a translucent blue acrylic decorative element, complete with an engraved, textured surface.
The PRI Awards are part of a blueprint to improve and encourage responsible investment amongst its members, some 2300 signatories worldwide. The trophies were presented to the winners at the PRI in Person global conference, held in Paris.