PRCA CommissionSuite of Trophies
Client News
22nd May 2017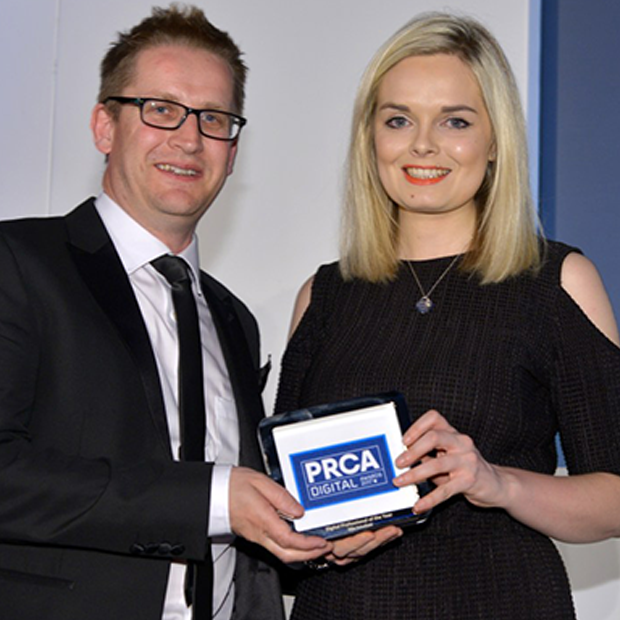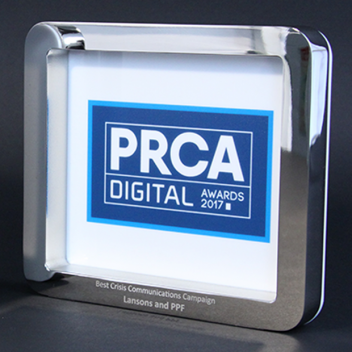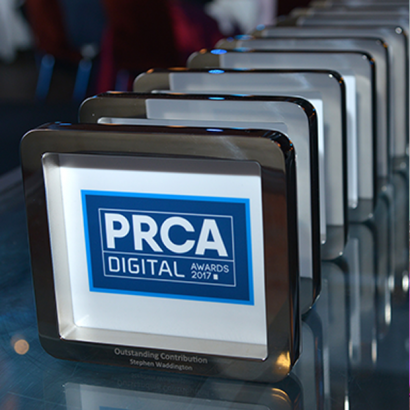 The PRCA is reported to be the leading membership association for the PR and communications industry across Europe. It offers a comprehensive service to its members, including networking events, training, lobbying for changes in the industry and tirelessly promoting and encouraging the raising of standards and best practice. Amongst the events listed on the 2017 calendar are a series of Awards, targeting key sectors. EFX has worked with the event management team at the PRCA for several years and has recently created a suite of trophies for the City and Financial PR Awards and two inaugural events: the Digital Awards and Ethical Champions Awards.
The PRCA values the relationship it has established with EFX and the service provided: "We have been working with EFX for many years and it is the professionalism and high standard of quality that keeps us coming back!" On this occasion, the brief from the PRCA required the trophies to project and image of success and excellence.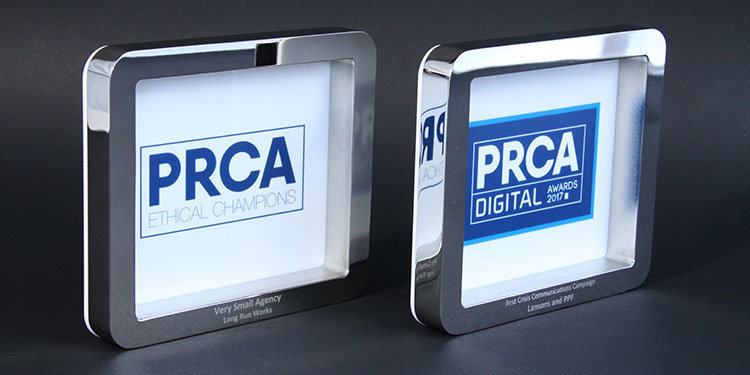 Weber Shandwick scoops three wins at Digital Awards
The Digital Awards event was held April 4 at the St Pancras Renaissance London Hotel and celebrated the leaders in digital PR and communications.  Weber Shandwick took three of the top honours and was presented with trophies as winners of Best Use of Video in a Campaign, Best Use of Social Influencers in a Campaign and the ultimate: Digital Agency of the Year. The trophies are freestanding and substantial, manufactured in polished nickel plated aluminium and acrylic, digitally printed and then individually laser engraved with the winners' details.
Save
Save