P&G Looks to Bournemouth Delivers Awards to Promote Site Vision
Client News
7th February 2015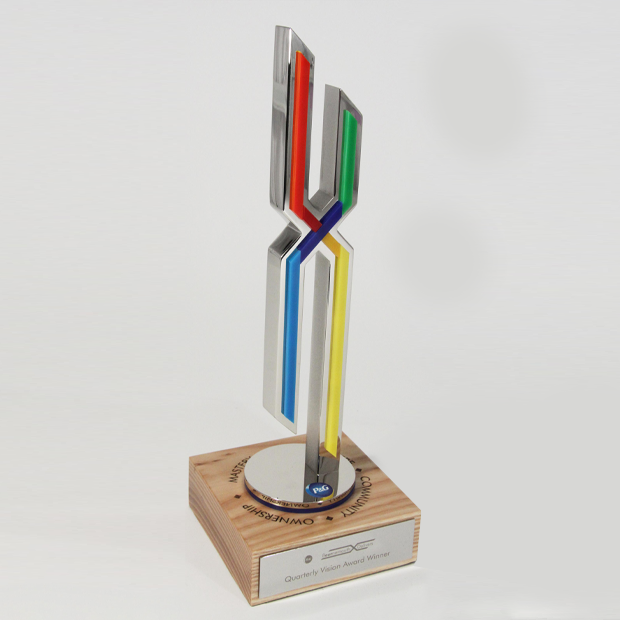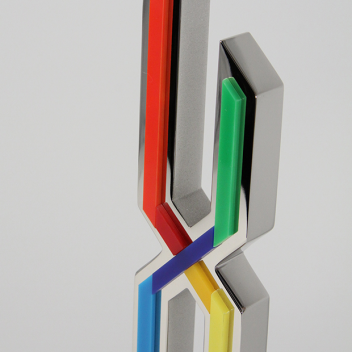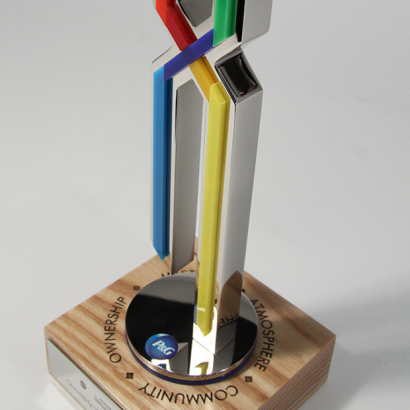 How best to engage with your workforce and encourage them to strive towards your company's business goals is a recurring challenge for many managers. The Procter and Gamble facility in Bournemouth has rolled out a new 'site vision' entitled Bournemouth Delivers and has turned to EFX to produce a memorable and attractive trophy to help promote its objectives. The Quarterly Vision Award will recognise internal teams and groups of people amongst their 250 work force for outstanding contribution.
The design and quality of trophy has to embody the values of the scheme and help raise the profile and value of recognition schemes within the business per se. The design of the ultimate trophy features the new site branding and matches the new site logo.  The logo is cut with technical precision out of solid aluminium and then mirror finished in nickel plate. The logo is picked out in colour−matched acrylic and mounted on a black engraved wooden plinth.
The quarterly award will be first presented later this month, at a suitably prestigious town hall event, which will be attended by the majority of employees. The Quarterly Vision Award will then become a competition and winners nominated by employees. Chris Rylands at Procter and Gamble commissioned the award and believes the trophy will be a significant asset: "It's very impressive – a step change compared to standard awards, which really embodies our aim to stand out and be different. I think everyone will love it"!