Partypoker Grand Prix Winner Enjoys Touch of Irish Magic
Client News
25th September 2017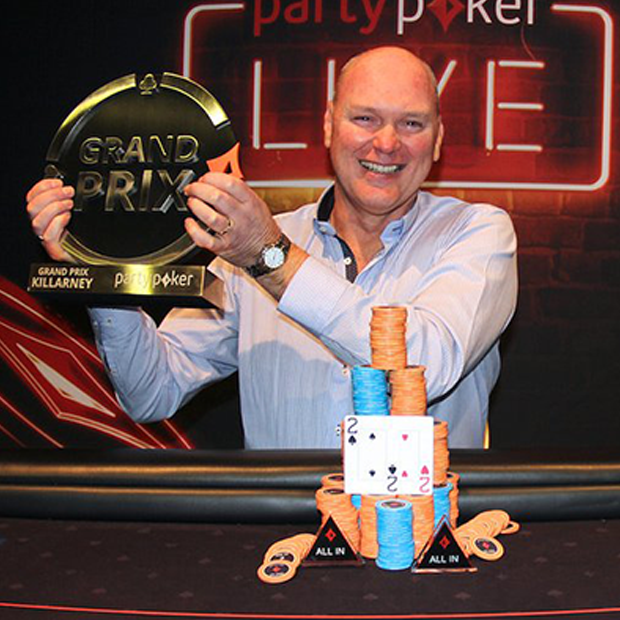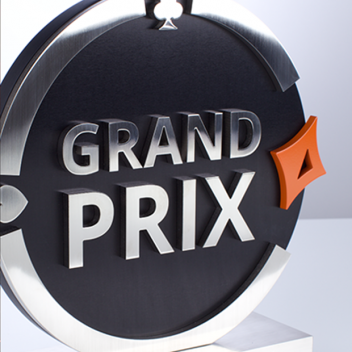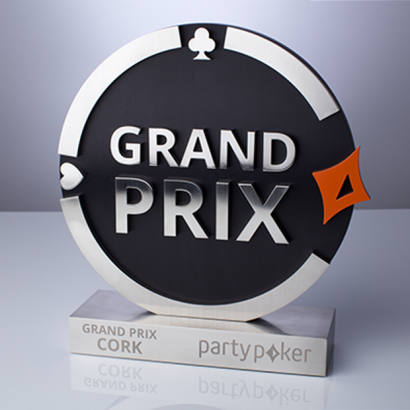 The 2017 partypoker Grand Prix in Killarney has been won by Thomas Gallagher, a genial chap who proves that dreams can come true. In an interview after winning €35,878 and the mega trophy, made by EFX, he explained that he is just "a recreational player that plays down the pub with the lads on a Thursday night". He and his mates drove down from the West of Ireland for a weekend away at the Grand Prix. The light-hearted lads' weekend turned out to be "three gruelling days" for Thomas, culminating in lifting the trophy and enough winnings to pay for more than a few rounds in the pub, back home.
Mega trophy-sized
EFX creates trophies of all sorts of designs, shapes and sizes and the partypoker Grand Prix trophy falls into the mega category – fitting for such an event. It stands 320mm tall and 290mm wide. Manufactured in brushed nickel plate, the striking black surface design is achieved by anodising the metal, whilst the all-important orange card motifs of the club and heart are painted onto the trophy.
EFX's customer at partypoker commented: "We have been extremely impressed with the overall process of working with EFX – it was a smooth and straightforward transition from turning the bespoke design into a final product which captured all the elements we required. partypoker always put the players first so it is paramount we produce a high quality trophy our winner can be proud of receiving, which is exactly what David at EFX has helped us to achieve."
This year's 2017 partypoker Grand Prix attracted 906 entrants, with 26 lasting until the third day. The final table of eight players were all Irish and male, who interspersed the serious poker playing with pint-breaks. Judging by the pictures of the players' party at the event, winners and losers alike had a great time.