Oriol Romeu's Glittering Season Wins Fans' & Players' Vote
Client News
15th May 2017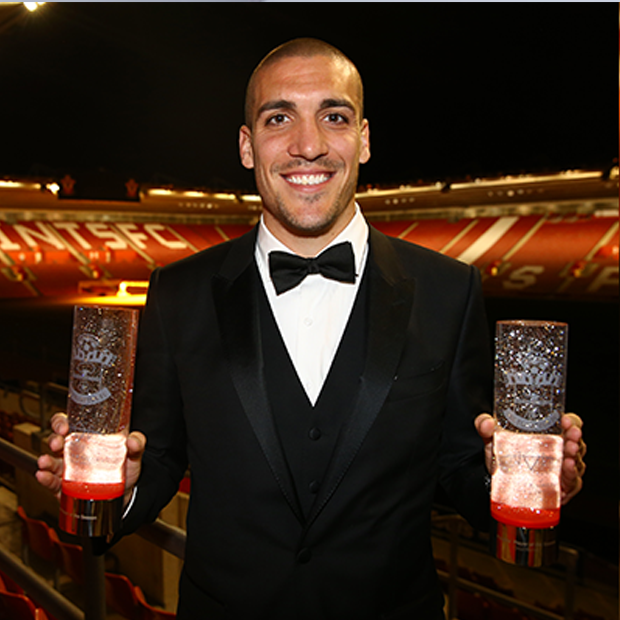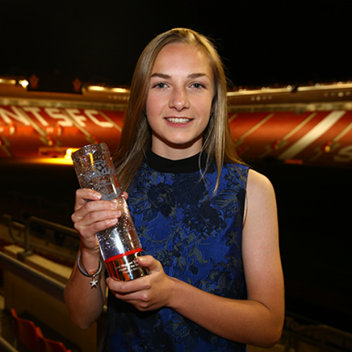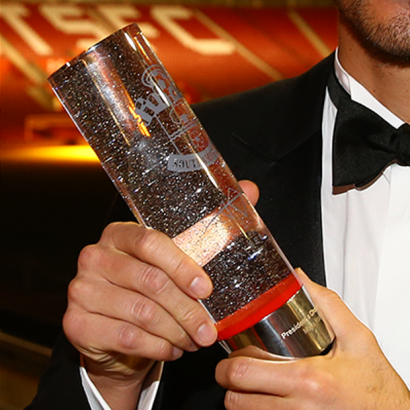 Oriol Romeu proudly picked up two awards at the recent Southampton FC Player Awards for the season 2016/17. Happy to be voted Fans' Player of the Season, his team mates agreed with the fans and voted him Players' Player of the Season. Quite a feat for the Spaniard midfielder, who joined the club from Chelsea in 2015.
The end of season Player awards were held at the St. Mary's stadium, Thursday 4th May. The team, under manager Claude Puel, is currently tenth in the Premier League and was runner-up in the EFL Cup. Other players to be honoured included Jake Vokins, who was named Young player of the Season, having played for both the Under-18 and Under-23 teams. Phoebe Williams was also the talk of the evening, collecting the first ever Player of the Season for the Girl's Regional Talent Club.
Glittering cast acrylic awards
The glittering trophies, designed and made for the occasion by Special EFX, reflected the talent gathered in the room. The cylindrical trophies were manufactured in cast acrylic, enhanced with suspended glitter and each mounted on a laser engraved and personalised, nickel plated podiums. The famous club emblem was digitally encapsulated within the cylinder and neatly finished off with a smart, red acrylic band.