Original Artwork Turned into Inspirational Children's Award
Client News
24th May 2018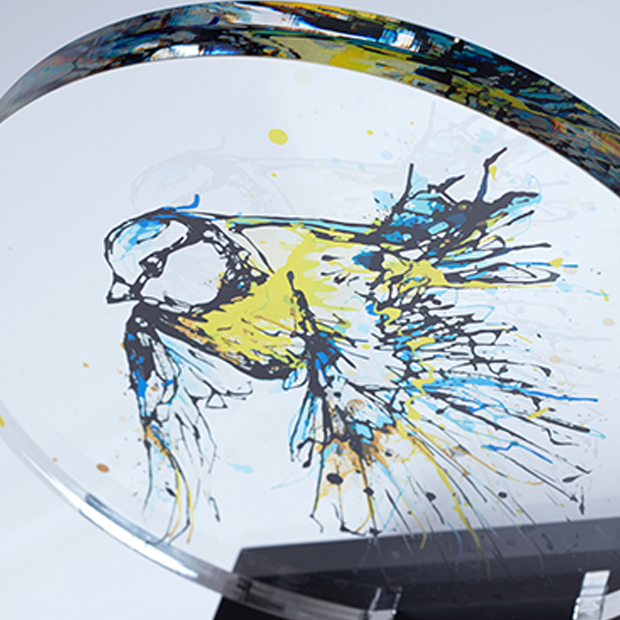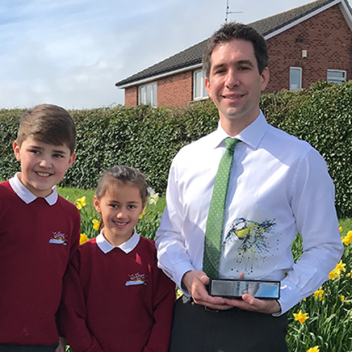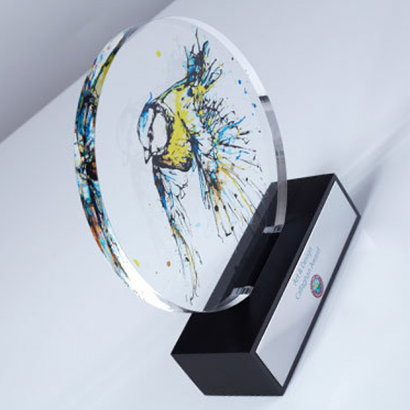 Kathryn Callaghan's art has a wonderful sense of movement and energy. Her distinctive 'poured' technique captures on paper a split moment in time and her paintings and artwork are widely acclaimed in her native Northern Ireland and around the UK.  When she came to commission a special children's award featuring one of her paintings for her local primary school, she looked around for a company capable of reproducing her work accurately and authentically and found Special EFX.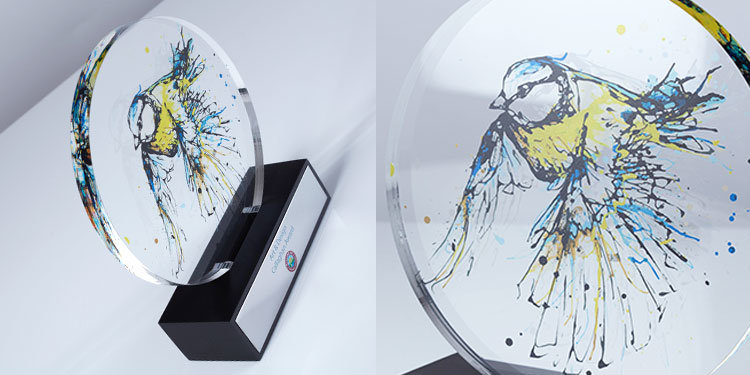 Digitally printed art on acrylic children's award
Two of her paintings, depicting a blue tit in flight, are reproduced digitally on acrylic for the front and reverse. The artwork is then contrasted against a black, anodised plinth, with magnetic plates for the winners' names. Kathryn wanted the trophy to be sophisticated, yet appeal to children and be worthy of a place on the mantelpiece. She is delighted: "I love the award. It meets the brief perfectly. The kids and teachers at the school love it too – they all want to win it".
Special EFX is likewise thrilled with the end result. Shelley, EFX account handler for the project adds: "I am always a little anxious when we are involved in translating original art onto an award, as every minute detail counts and we obviously have to live up to the artist's reputation…however, I needn't have worried– it looks stunning".
Kathryn's children attend Killinchy Primary School. Her trophy for the Art and Design Award will be presented annually to the final year pupil who has demonstrated the most creative skill and interest throughout their primary school years. What an inspiration!