Once Again, the Tortoise Wins the Race!
Client News
19th June 2023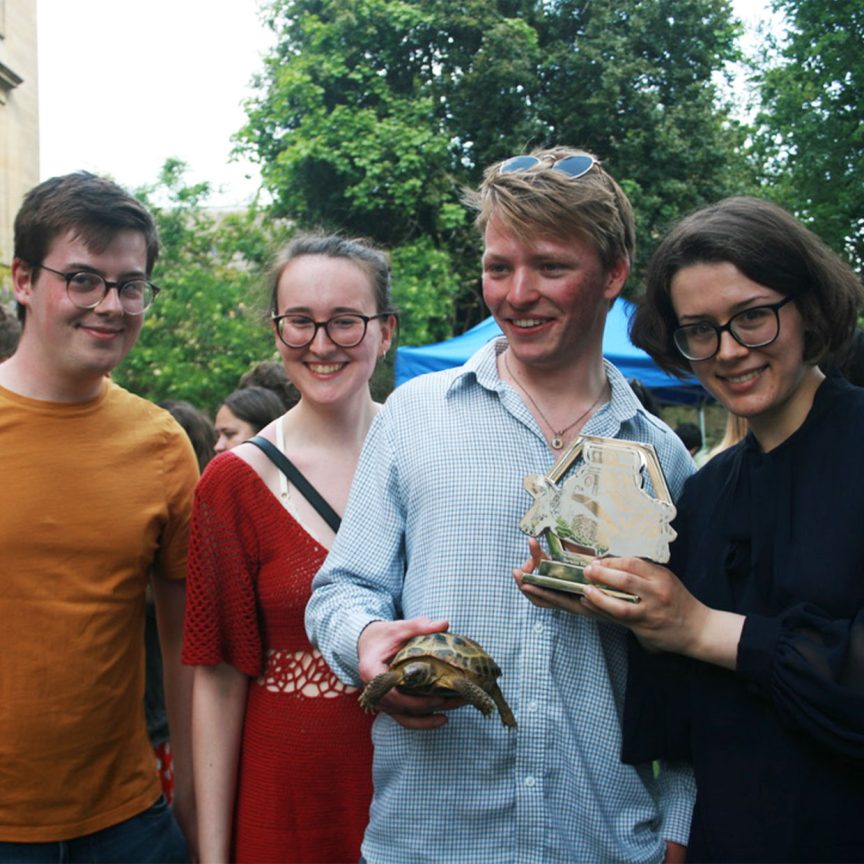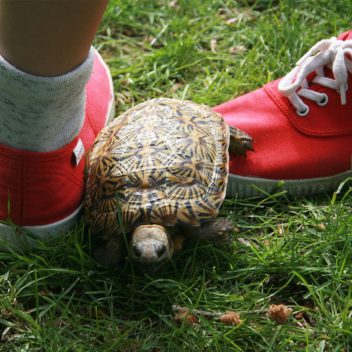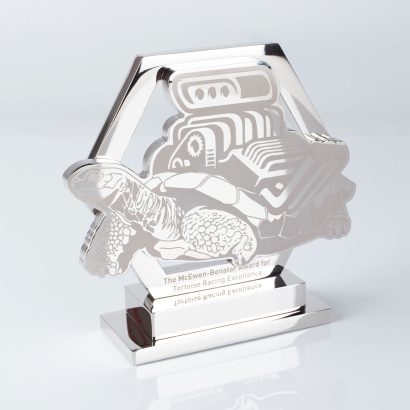 It may sound strange to the uninitiated, but the annual Tortoise Fair and Tortoise Race at Corpus Christi College is one of the most anticipated of summer events at Oxford University. 
Pet tortoises have long been a popular feature for several Oxford colleges, and in 1974 the very first Tortoise Fair was held at Corpus Christi. 
The Tortoise Fair always includes a range of activities, events, music and more, and raises money for charity. The race itself consists of the tortoises being placed at the centre of a large circle of lettuce leaves, and the rules are quite simple – first tortoise to the lettuce wins!

The Tradition of Oxford College Tortoises
Several Oxford Colleges have a pet tortoise, and each one is designated a student to act as its keeper, to care for it.
Other Colleges have discontinued the tradition of keeping real tortoises, and Magdelen College has even taken the step of appointing a student to take on the role of the tortoise, under the title Oscar d'Tortoise. 
Oscar not only participates in the tortoise race, but is also required to eat lettuce during general meetings (with a 60p lettuce allowance per meeting)!

2023 Tortoise Race
This year's hotly contested Tortoise Race took place on the 28th May, with 11 tortoises battling it out for the coveted prize. The competitors included:
Foxe (Corpus Christi)

Plum (Trinity)

Toby (Trinity)

Tortilla (Lincoln)

Monty (St Edmund Hall)

Archie (Wadham)

Aristurtle (St Peter's)

Tessa (New)

Truffle (Regent's Park)

Daisy (Lady Margaret Hall)

Metella (Wolfson)
But it was St Peter's Aristurtle who emerged victorious! 
Designing the Tortoise Race Trophy
This wonderfully quirky trophy was created in polished nickel plated aluminium, with a beautifully engraved design of a tortoise with an engine strapped to its shell.
It is also engraved with "The McEwen-Benatar Award for Tortoise Racing Excellence" which perfectly sums up both the seriousness and silliness of this cherished tradition.
We wish all the tortoises (and their keepers) the best of luck for next year's race!