NODA Celebrates Talented Amateurs of Stage in North West
Client News
18th May 2017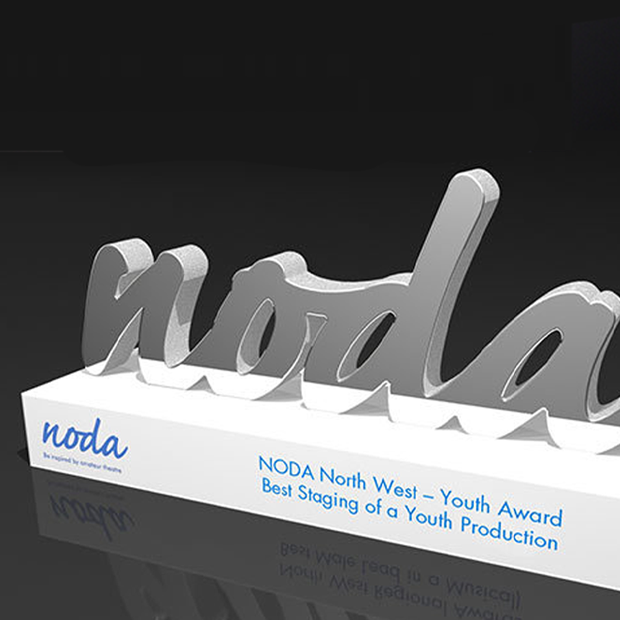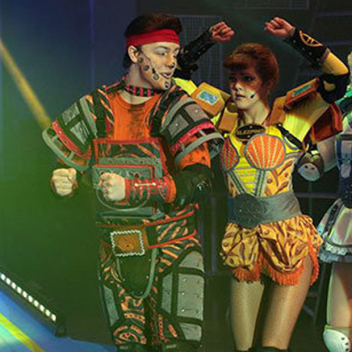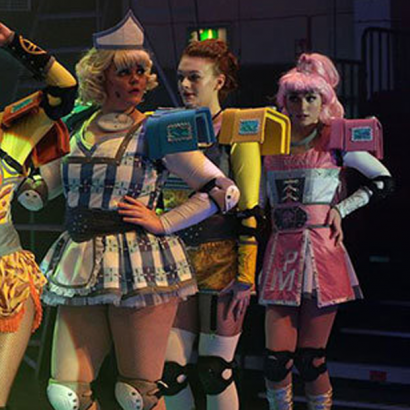 The recent BAFTA TV Awards made the national headlines but for every 'star' there are many more who enjoy participating at grassroots level, in amateur theatre. For them, it is all about taking part and enjoying the camaraderie that amateur theatre provides in abundance. None more so than for NODA members.  The National Operatic and Dramatic Association is a charity that both inspires and supports amateur theatre and has over 2500 members across the UK. The North West region of NODA has recently announced and honoured the winners of its own role of honour at its NW Regional Conference & Awards held at the Mercure Hotel in Manchester, 29-30th April. Special EFX was pleased to be asked to produce the special NODA awards trophies for the occasion.
NODA awards spell out success
The trophy design features the distinctive NODA logo and EFX manufactured them in beautifully smooth, polished aluminium. Each one is mounted on a digitally printed, white acrylic plinth. The organiser of the event breathed a sigh of relief and satisfaction when the trophies were delivered: "I was very cautious as we had received such appalling service from the company who supplied the adult awards last year. I was VERY impressed with EFX's service, from the initial contact up to the delivery of the trophies, which arrived exactly on the day they were promised and looked, as you can see, quite wonderful".
NODA is largely run by volunteers. It provides all sorts of support, including informative fact sheets on a host of critical aspects of putting on a production from how to minimise accidents on stage to the do's and don'ts of featuring children in productions and practical help in the form of discounted insurance and a legal helpline. NODA representatives are invited to attend and review member productions and it is these critiques which form the basis of the judges' ultimate decisions.
The performances which earned the judges' particular acclaim this year included Mossley AODS – Next Generation which won the Best Youth Production award for its production of Starlight Express