New Trophy Honours Winner of The Scottish Champion Hurdle Race
Client News
28th April 2017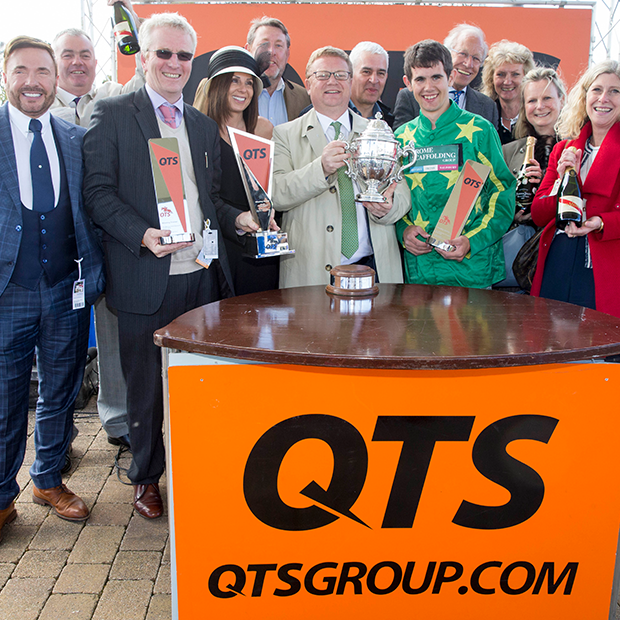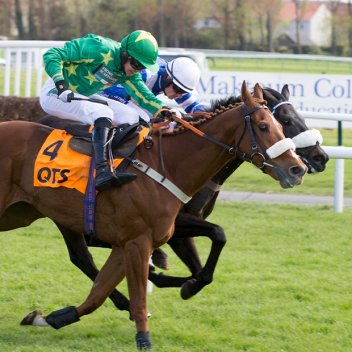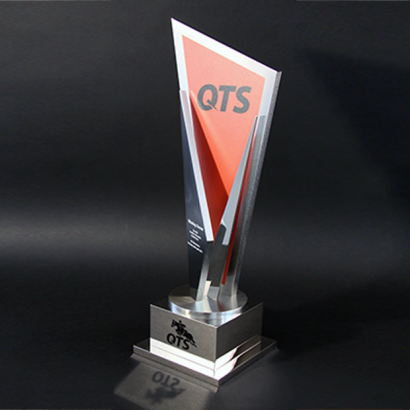 The young jockey Daniel Sansom rode his way into the history books last Saturday, winning The QTS Scottish Champion Hurdle Race on Chesterfield. Along with the record prize purse of £105,000, a new and impressive trophy was commissioned by sponsors QTS and presented at this year's event. Sansom turned professional last year and this is his biggest win to date. Adding such a prestigious horse-racing trophy to his name, so soon in his career, certainly turned heads, as did the striking trophy, which was designed and manufactured by Special EFX.
The Scottish Champion Hurdle is a Grade 2 National Hunt hurdle race of around 2 miles. The annual event is run at Ayr race course, Scotland and was established back in 1966. Thanks to its close proximity to The Grand National, the Scottish Champion Hurdle Race is sometimes referred to as the "unofficial Grand National" and attracts a large field.
QTS Mark 5th Anniversary with Unique New Trophy
The race's present sponsor QTS has backed the race since 2013: "We have sponsored the race for the past 4 years, so we wanted to create something special to mark our 5th year as the race sponsor. I approached EFX as I was really impressed with their portfolio of work and we have created something pretty impressive to mark this our 5th year as Champion Hurdle Sponsor. Massive congratulations to the Rumble Racing Club, Daniel Sansom and Chesterfield, who ran a great race on the day. The future winners of this race will stand to inherit a one-of-a-kind trophy that will suitably honour their unique achievement".
The winner's trophy stands over 37cm tall and is made in nickel-plated aluminium, printed with the bold QTS logo in orange and black with the event details crisply engraved on the face.
Save
Save
Save
Save
Save
Save