New Seatrade Awards Launched with Fanfare
Client News
14th June 2015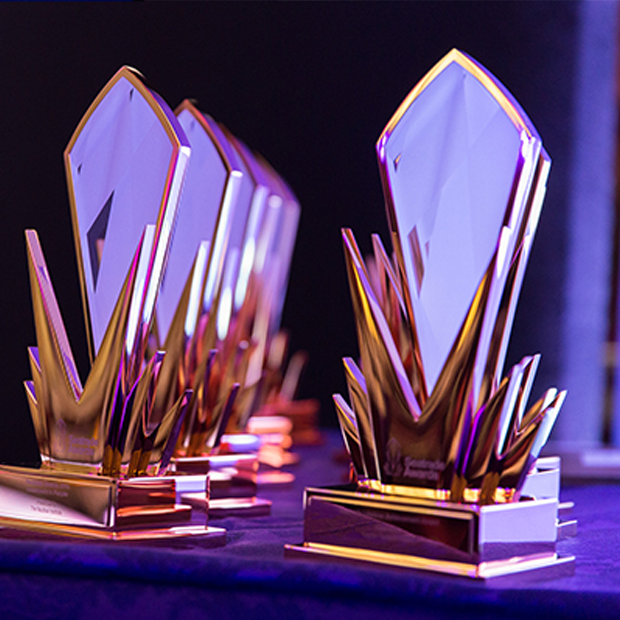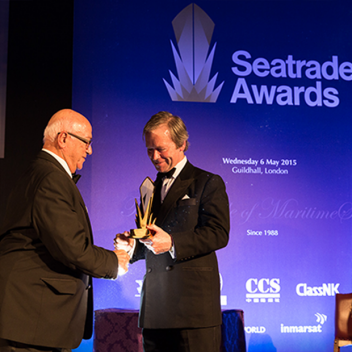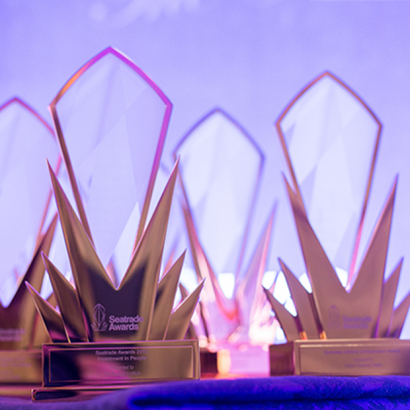 The 27th annual Seatrade Awards, held 6 May 2015 at London's Guildhall, attracted some of the top names from across the shipping industry. The Awards are organised by Seatrade, UBM EMEA and are a prominent event in the shipping industry. The winners are a well-kept secret and are only revealed, with great fanfare, on the night.
The trophy design features the new Seatrade Awards logo, which reflects a ship's bow cutting through the waves. The trophy has four layers, representing the environment, safety at sea, people and efficiency. The logo is re-created three-dimensionally for the trophies, in gold plated aluminium and clear acrylic and is engraved on both sides.
The ten awards presented provide a unique insight into a world many of us know little about and included an award for countering piracy, which was presented to retired Colonel John Steed, who worked tirelessly to secure the release of seafarers held hostage in Somalia.
Chris Morley, Event Manager – Seatrade, UBM EMEA adds: "It was a pleasure working with the team at EFX who collaborated very well with our own designers to create a superb end result. The build quality and finish of the trophies was consistently high and the service throughout was quick and comprehensive, with loads of flexibility and understanding of our needs. EFX should be high up on any award event organiser's tender list."