New DAF Dealer Trophies Strike the Right Note
Client News
13th February 2018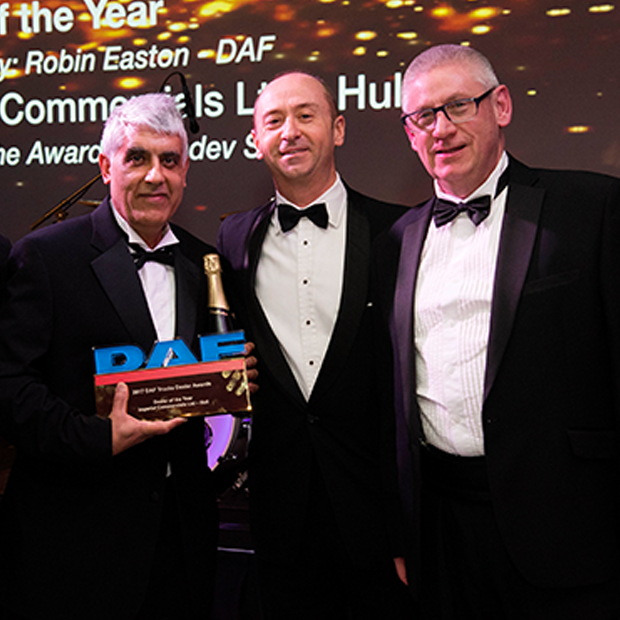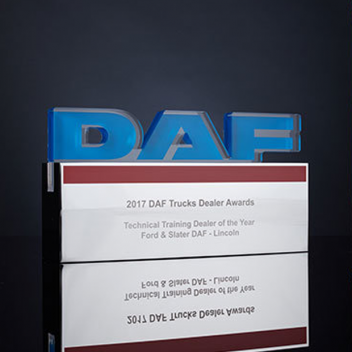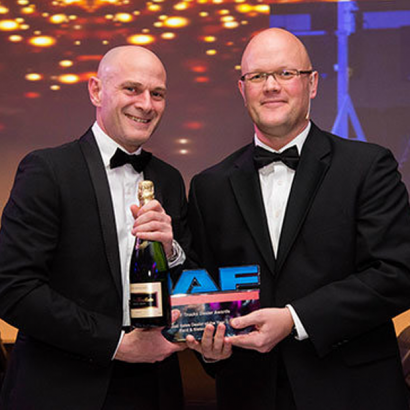 The DAF name is emblazoned across the front of its trucks, factories, adverts, parts packaging… and now its trophies for the much-anticipated 2017 DAF Trucks Dealer Awards. Standing almost 160mm tall and manufactured by Special EFX in solid aluminium with a gleaming, nickel or gold plated finish, they certainly had an immediate impact on presentation.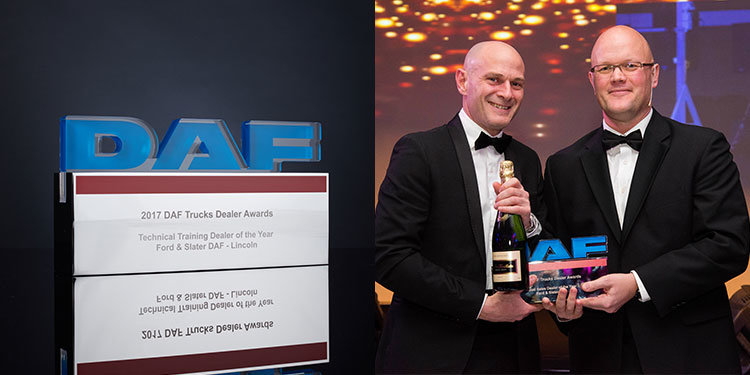 The Awards were the highlight of a gala dinner at the national dealers' conference, recently held at The Midlands Hotel, Manchester. The event was revived in 2017, after a break of several years, and the trophy design was instrumental in helping to successfully create a special kudos to the Awards. It certainly worked, with winners seen proudly holding their treasured trophy, before hiding it away safely in their room. Categories included the overall Dealer of the Year (gold) and then ten additional categories recognising outstanding performance in other key areas of the business, including Parts Dealer of the Year and Retail Sales Dealer of the Year.
Gold and silver trophy options
Both silver and gold versions of the trophy have been made, sufficient for DAF to call off in future years. The DAF logo straddles the design and is depicted in printed acrylic, underscored by a digitally printed red line on the impressively weighty plinth.
A spokesperson who commissioned the trophies for the event reported: "We were delighted with our trophies.  The finished article surpassed our expectations, and certainly gained considerable prestige at our awards ceremony.  Thank you EFX".