Modern RAeC Award Design Takes Flight Into The 21st Century
Client News
24th May 2021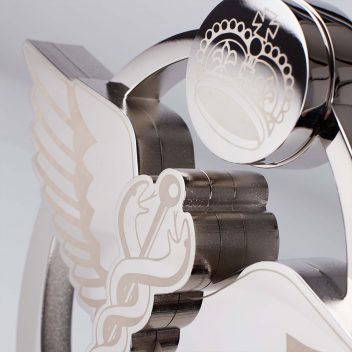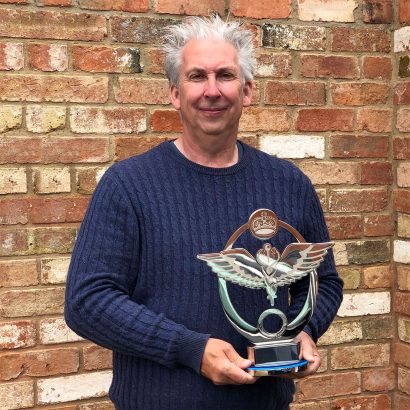 The Royal Aero Club (RAeC) of the United Kingdom, Patron HRH Queen Elizabeth II,  is the national coordinating body for Air Sport in the UK representing the Best in British for over a century. There have been many prestigious trophies and awards presented within the club over the years.
The RAeC Chairman, David Monks, helicopter pilot and avid flyer, encourages others to do the same with the same passion he possesses. He has claimed many accolades of his own, representing the UK on the world stage, flying in competition since 2000. David noticed that there had been many heroic feats of courage and triumph in the skies that hadn't been recognised. He identified a need for a trophy to celebrate these exceptional people.
That's where we were thrilled to step in! Especially because the client wanted an award created in the UK to honour their brand values. A move away from the traditional trophy was in order, catapulted into the 21st Century with their new striking award.
Multiple Component Award Set To Make History
The result, and a first for The Royal Aero Club of the United Kingdom since 1901, is the Chairman's Award– a mega trophy made up of 8 components, all designed, made and assembled on site at EFX . The high shine oval nickel plated aluminium award is designed to be held easily despite its hefty 4kg weight. Featuring the distinctive RAeC emblem and sky blue layered acrylic, this award will go down in history just like its predecessors.
Two designs were initially in the running for the award. A good dilemma to have; the client couldn't decide, so put the two options to a vote of over 100 people! This meant that the final 'People's choice' was revealed in our showroom as a surprise to the client! At first sight of his new Chairman award, David had this to say – "The trophy has a presence. The striking modern design draws your attention to exactly what the award is being presented for. It has the look and feel of a traditional trophy and will sit well within the company of the historic collection safeguarded by The Royal Aero Club Trust at the Royal Air Force Museum in Hendon, London. It's going to be very hard handing it over!".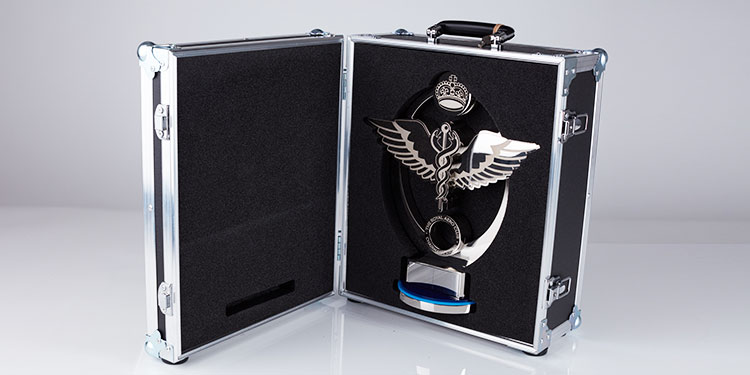 And all down to the finer details, the award was presented in a flight case to add to the thrill of the occasion and award theme. "Doing business with EFX was an experience that matched the end product. The organisation gives a rare experience where you can see artisans deliver the promise" – David Monks, RAeC Chairman.