Milk and Sugar with Your LifeSearch Protection Awards?
Client News
23rd March 2020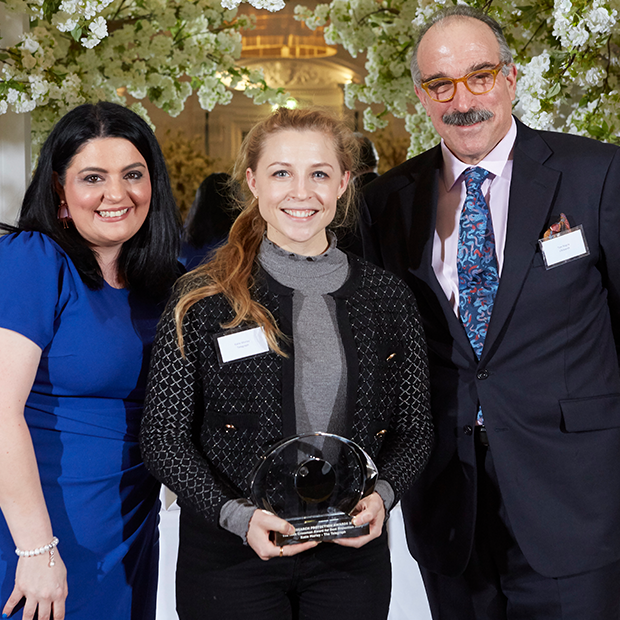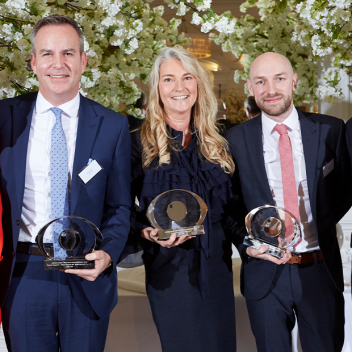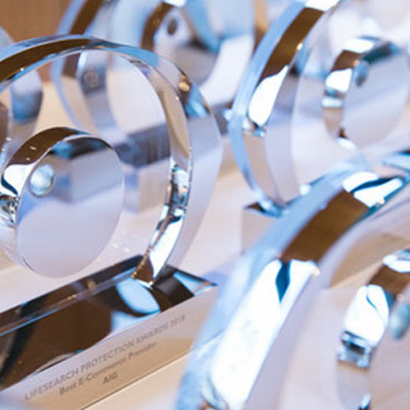 The LifeSearch Protection Awards 2020 were presented, 4 March, with afternoon tea at the Andaz Hotel, London. Rather fitting for a life insurance company that is highly rated by its customers for its old-school values of honesty, openness, care, tolerance and excellence. These insurance awards were started back in 2006, when EFX first designed and produced them, and the EFX team has continued manufacturing them each year, ever since.
Polished nickel-plate with clear acrylic
The trophy design firmly puts the spotlight on the company's "eye" logo and has remained consistent since 2006. Manufactured in nickel-plated, polished aluminium and clear acrylic, the trophies stand on personalised, laser engraved plinths.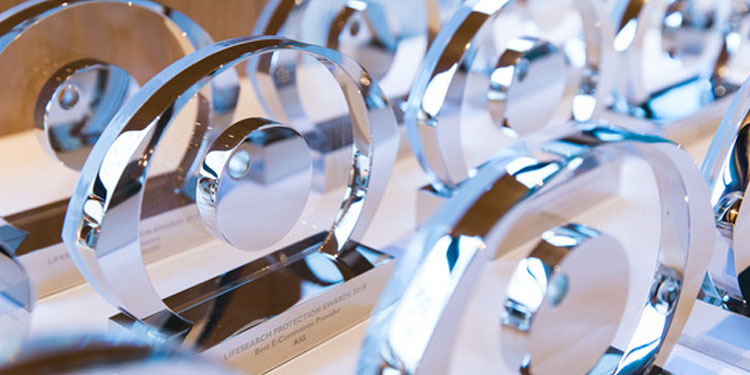 A spokesperson for LifeSearch commented: "EFX provide an excellent and consistent service every year and this is why we continue to use them. The trophies are one of the main aspects of our events and not only is it important for them to look the part, but it's also essential that they are delivered on time, which EFX always achieves and give us hourly updates for that extra reassurance."
Today, the company is the UK's largest life insurance adviser and widely respected by the insurance industry. Over the last 14 years, LifeSearch has collected many awards of its own, most recently the Barnard Award, which was presented in February to LifeSearch's founder and CEO Tom Baigrie at the Scottish Widows' recognition event.
The LifeSearch scheme recognises the exceptional and excellence in not only the life protection sector but business too. This year, AIG enjoyed a particularly fruitful afternoon tea, winning three awards: Best Critical Illness Provider, Heroic Support and Outstanding Insurer of the Year, whilst Legal & General won the trophy for Business Protection Heroes.